JP/NP riders dominate the 2021 Speed event in Luderitz. Hans, Andy and Oisín report…

Photo credit: Oisín van Gelderen, Andy Laufer, Farrel O'Shea

Here is Andy Laufer's recap of the action packed days from Diaz Point and the Luderitz speed track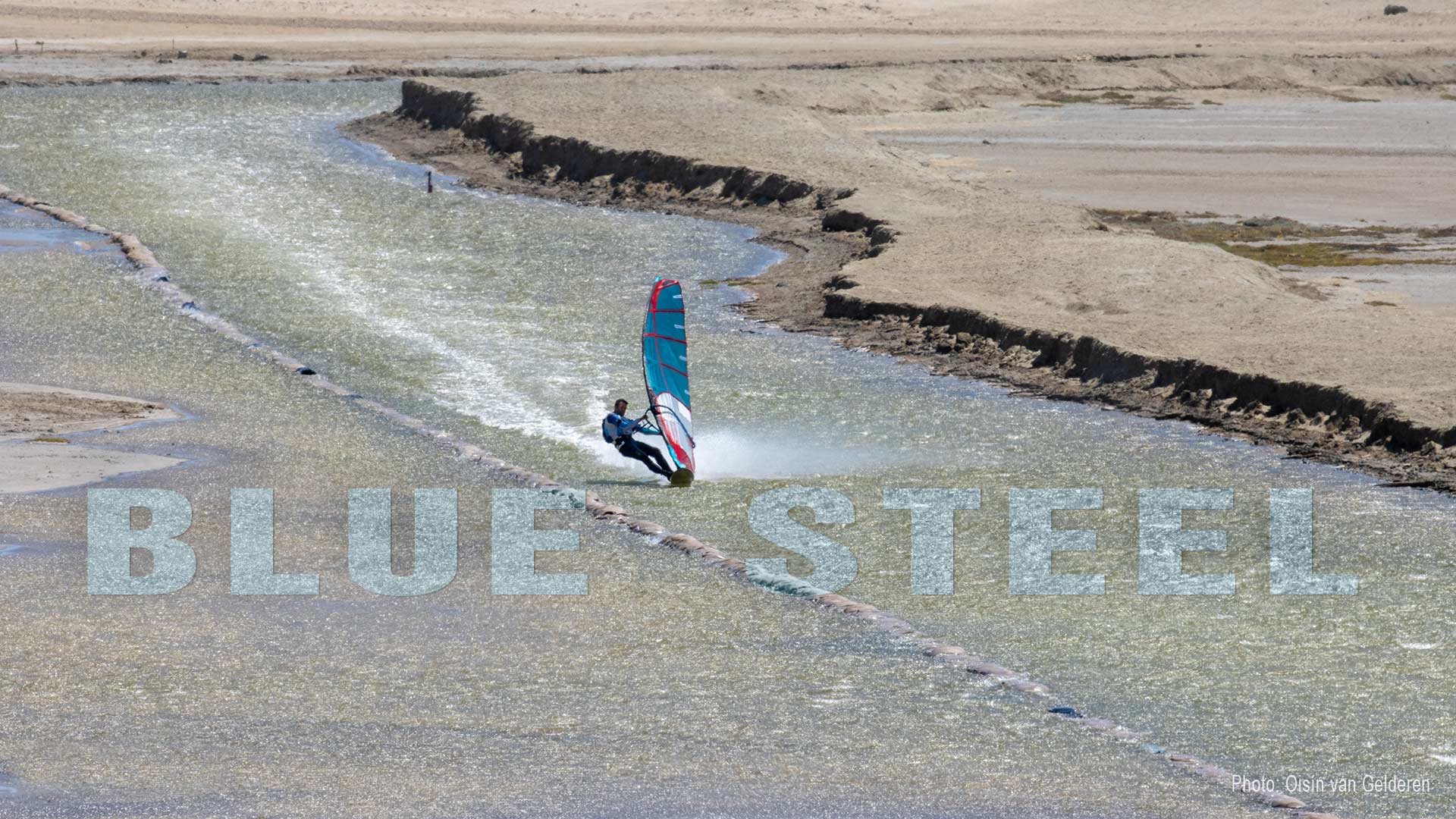 Namibia Luderitz, Namibia 2021:
Hans Kreisel NED-85 scored 52,68 knots to claim Event Victory and Dutch Speed Record
'Blue Steel' is sponsored by NeilPryde, Z-fins, Windsurfcandy.com, Bar de stulp Renesse and JP-Australia

Blue Steel reports:
"Luderitz 2021 was really hard for me but eventually it worked out really well.
I was already not in the best shape and traveling 3 days with a 3.5 year old is extremely exhausting. So, when we arrived I was pretty empty. The first day of wind I snapped my back when rigging my second sail. I still was able to sail but was more than happy about the 6 windless days which were enough to recover and walk it out. After that we had wind every day – 14 days in a row! It was not super strong but very good to get back in shape. The new Evo 13 prototype was unpacked, trimmed thoroughly, and I instantly did 50 knots on open water – I could feel its potential!
Fortunately, I could extend my stay at the event because forecast showed one good day to come and this was the only one with 40 knots gusts. So, the family time had to wait a little……
Tuesday was the right day for proper speed tests: It was pretty nice scoring the first 50-knots-500 of the event.
Thursday was d-day! You could just feel it in the air. The nice full moon was a really good omen for stronger winds. 3 sails were rigged (just in case), my JP Speed and Z-fin were polished and I was ready to fly. The start was a bit rusty but when the wind picked up, I was warmed up and did 50s and 51s nonstop.
Then, the perfect gust hit on the start, accelerating like mad up to 102 km/h ….. the run felt so smooth I knew "this is it" until just past halfway when the wind suddenly died and was just strong enough to carry me on the fin over the finish line.
Quite frustrating because I knew I was on the record doing a faster 250m then A2.
Nevertheless, I was still very happy to get my Dutch record back again with 52,68 knots over 500m that's 97,57 km/h.

Greets, Hans
NED-85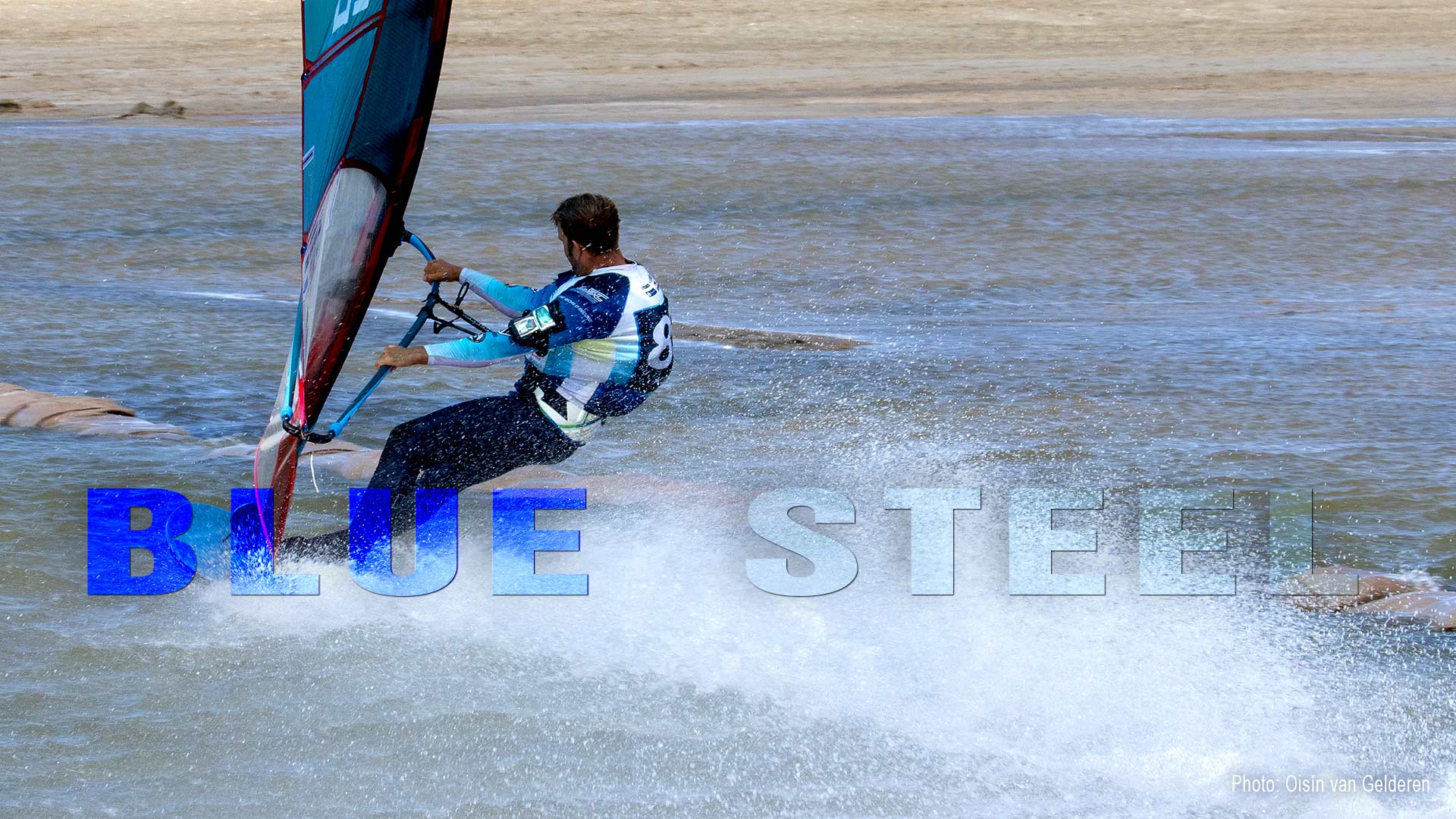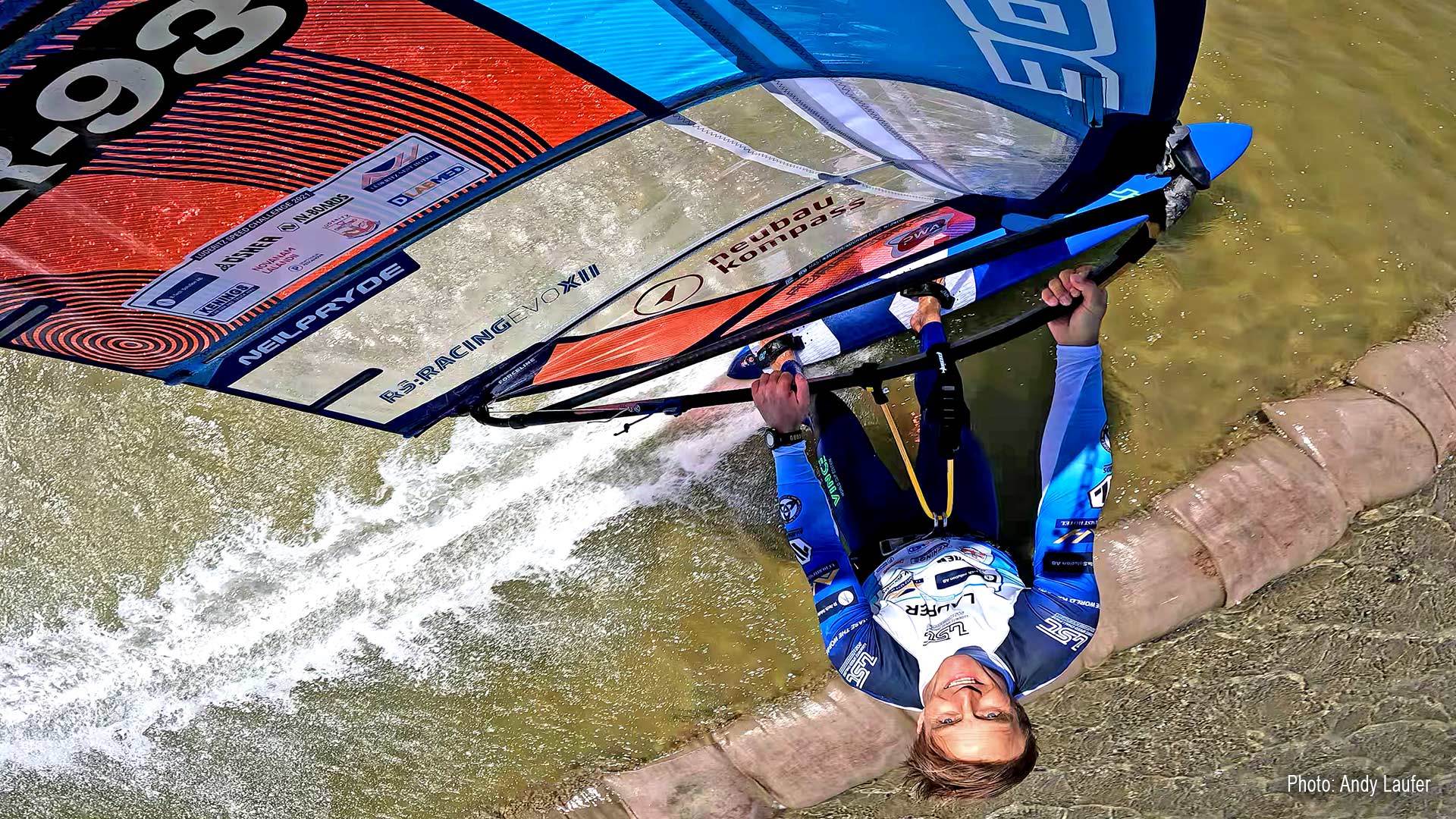 Once again an absolute mega event with a lot of wind and fast times. Perfectly organized by Raffaello Gardelli.
We didn't have World Record conditions – 5-10 knots of wind were still missing – but it was enough for National Records.

It was actually going very well for me. I started with my new gear, tested and got used to it. Even in light winds I sailed the gear I would later use in record conditions: Good decision, because it took a lot of fin tests, fine-tuning and Enrico's advice to find the perfect setting. I kept getting faster and faster – in the end faster than I had expected!
November 18th the wind picked up steadily for awesome runs. Already on the first 250 meters I reached a World Record pace and a top speed of 102.26 km/h.
Unfortunately I never got lucky on the remaining 250 meters and hit lulls or spinouts – which is well documented by the GPS data.
Additionally, swapping gear cost precious time and when I was back at the start, the wind already was lighter.
The following day I was able to break the 53 knots barrier with the EVO XII 5.8 and clearly won the day's ranking by a fairly large margin. I'm super happy with my performance and overall result: #4th! Congratulations to Hans on his new Dutch Record – that was really fast!
I'm convinced that the world record will fall next year, and of course the national records along the way….
I'm already looking forward to it!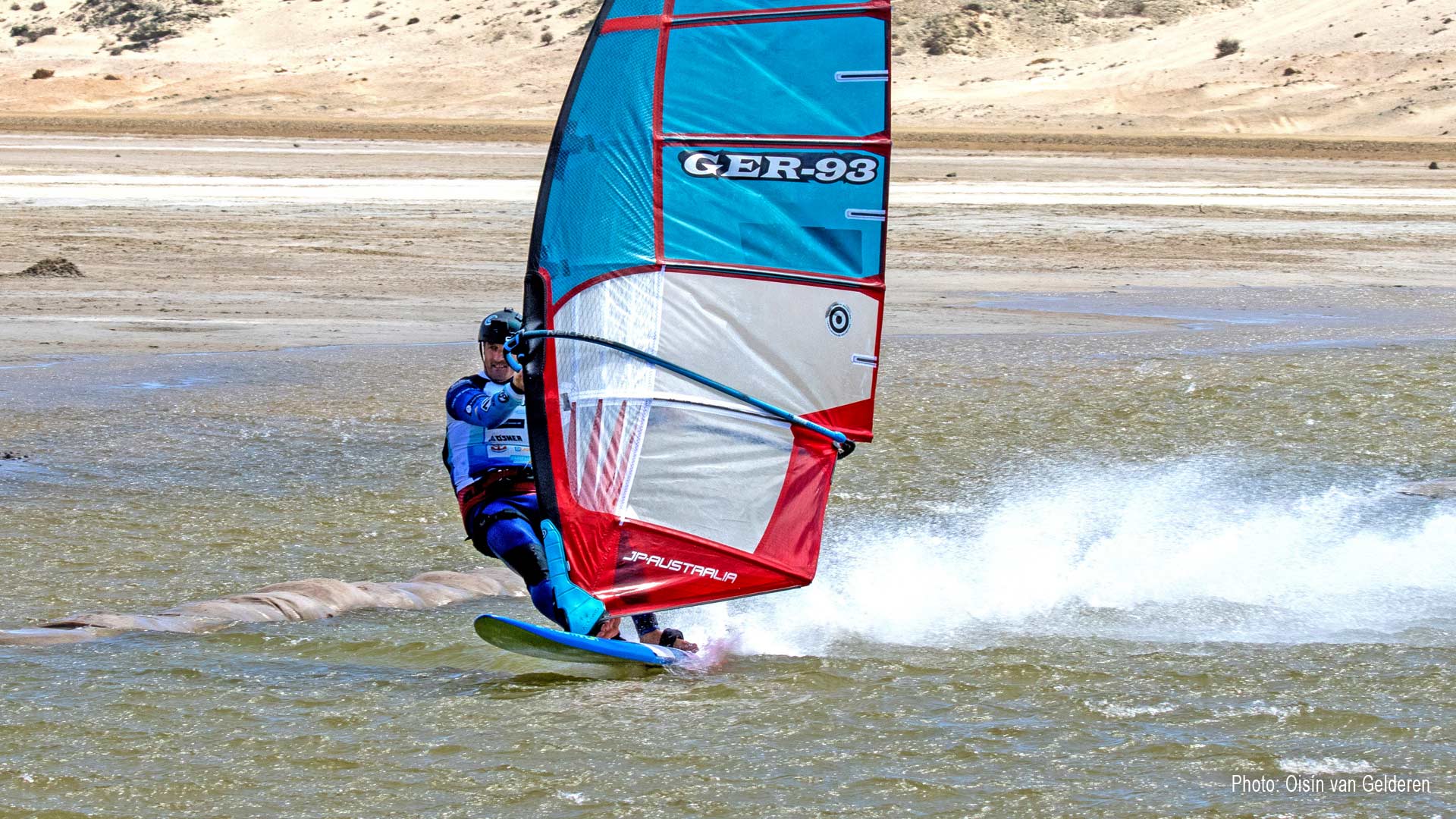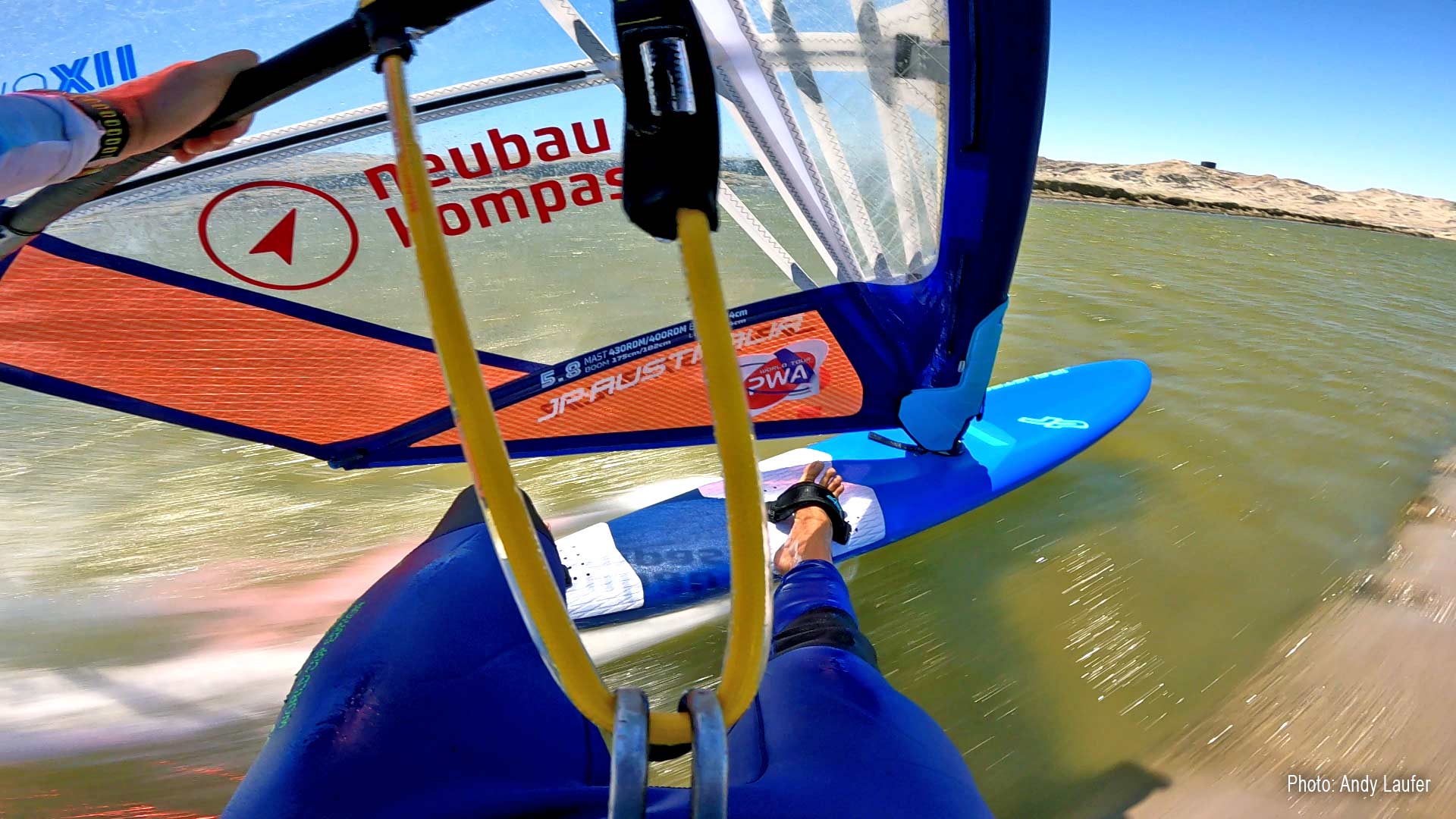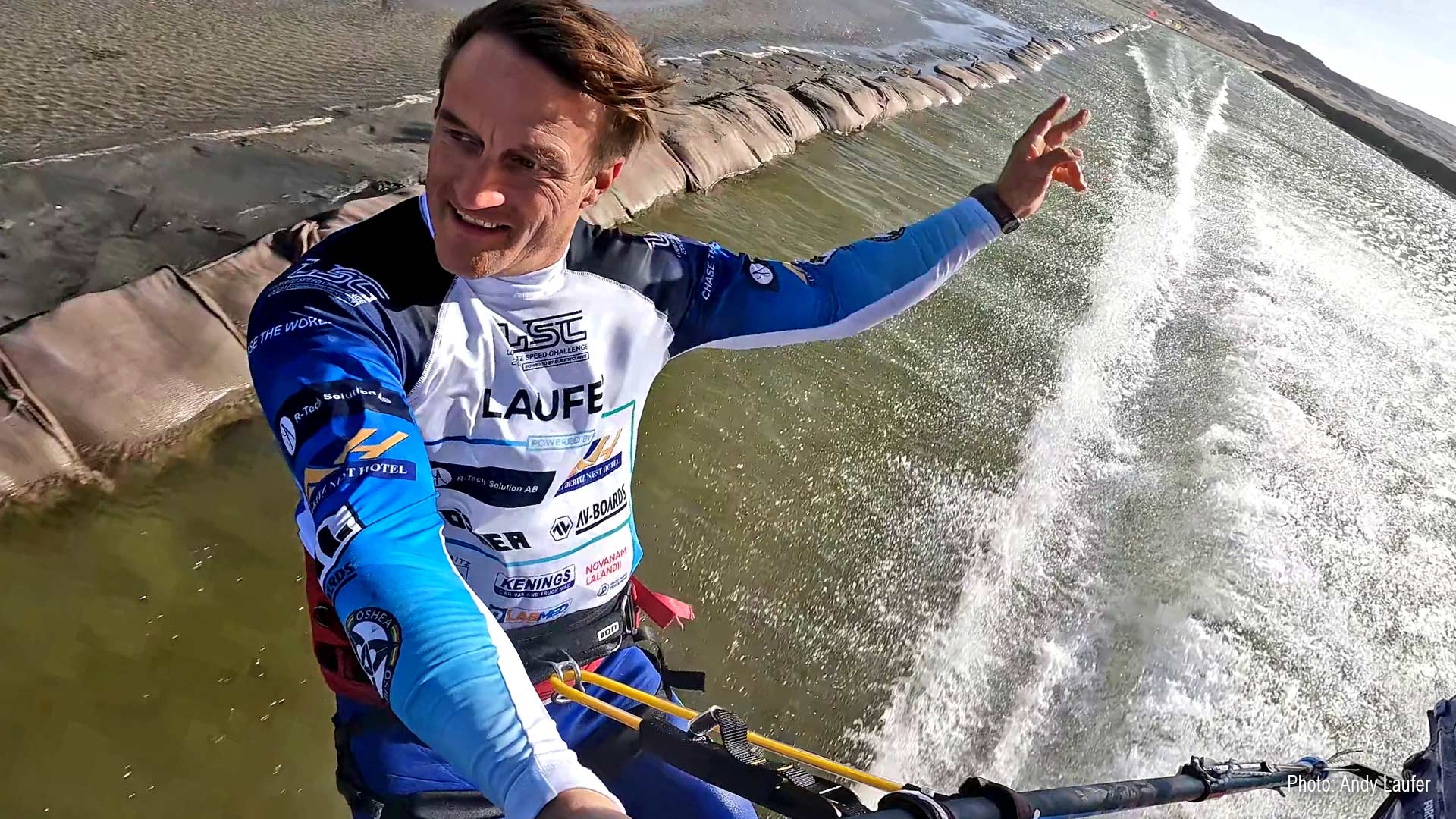 Oisín van Gelderen: "For me, the whole attraction of going to Luderitz is the immense personal challenge.  Go to the fastest piece of water in the world, with the fastest windsurfers in the world – and when the real conditions REALLY turn on (wind over 50 knots): then find out what is possible to achieve.
As the second lightest sailor at the event (81kg), I am never going to be pushing for the World Record like Hans, Andy or Vincent, but the whole challenge of Luderitz is that you have to learn how to handle the conditions, have your gear tuned to perfection, be mentally and physically ready.
Try to stay relaxed, but be completely ready to jump in when conditions turn on. You will never rig a sail in a 50 knots sand-storm when the rocks are flying!
This year I returned to Luderitz for my 3rd time to try and improve my personal best, and get my 500m official time over 50 knots. I was at 49.36 / 500m, with peak speed of 52 knots.
All was going well at the start this year, slowly getting the new sail tuned while using my custom speed boards from Werner that I used at previous events.
But while training at Diaz Point I had a crash – while going slowly – while taking a run towards the speed part of the beach. X-Ray confirmed that I had fractured a bone in my foot, and bad sprain. Doctor said I could sail, but it would hurt. Unfortunately this happened a few days before the windiest day of the whole event, and while Hans and the boys were killing it….. I was struggling to start properly and get my feet in the straps in time.
In the end I only managed 48 knots/500 and 50.6 peak. In 2018 I would have been delighted with that, but I know I can do more, and I am not at the limit yet.  So I guess…
Have to come back again !"