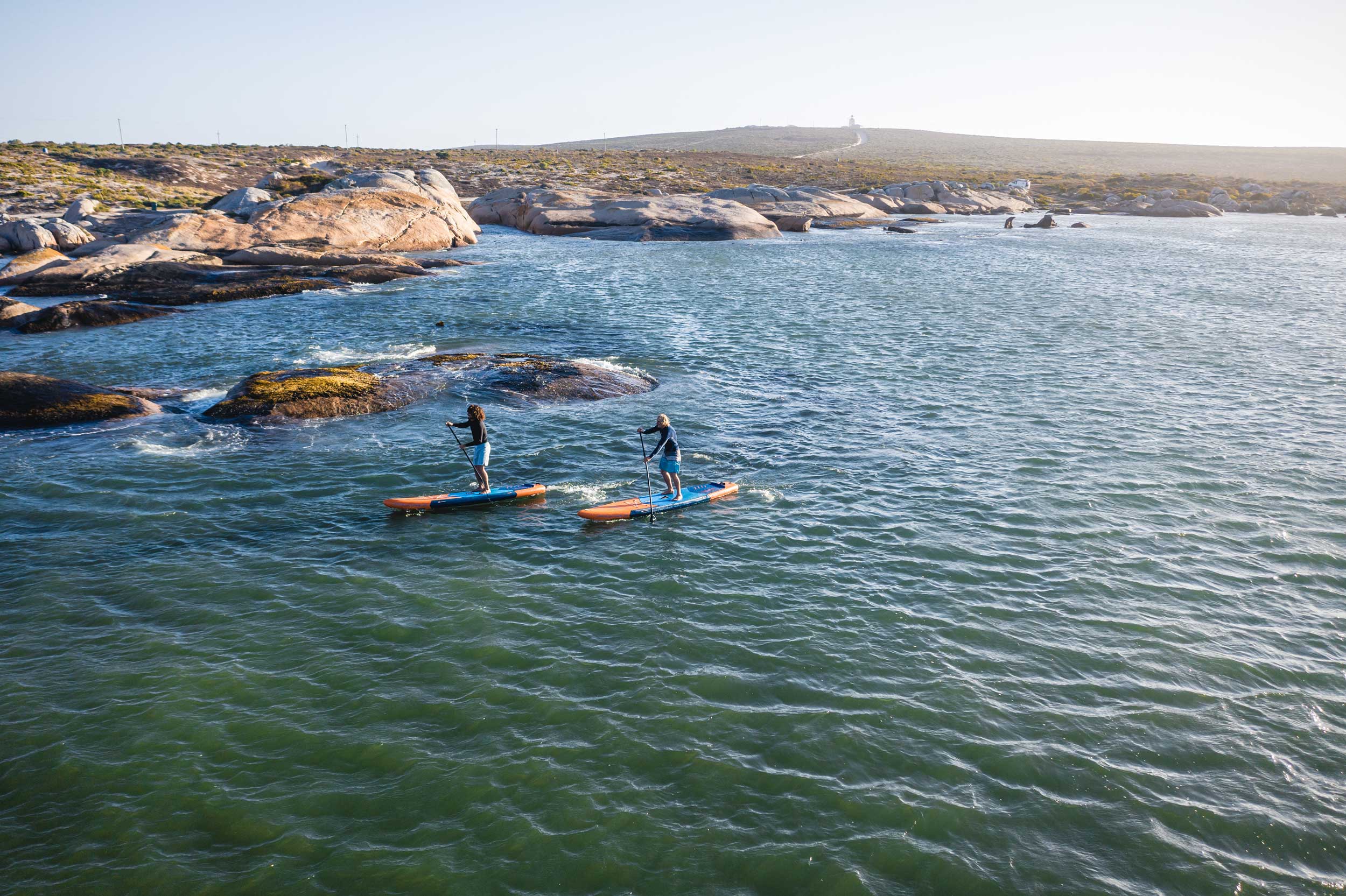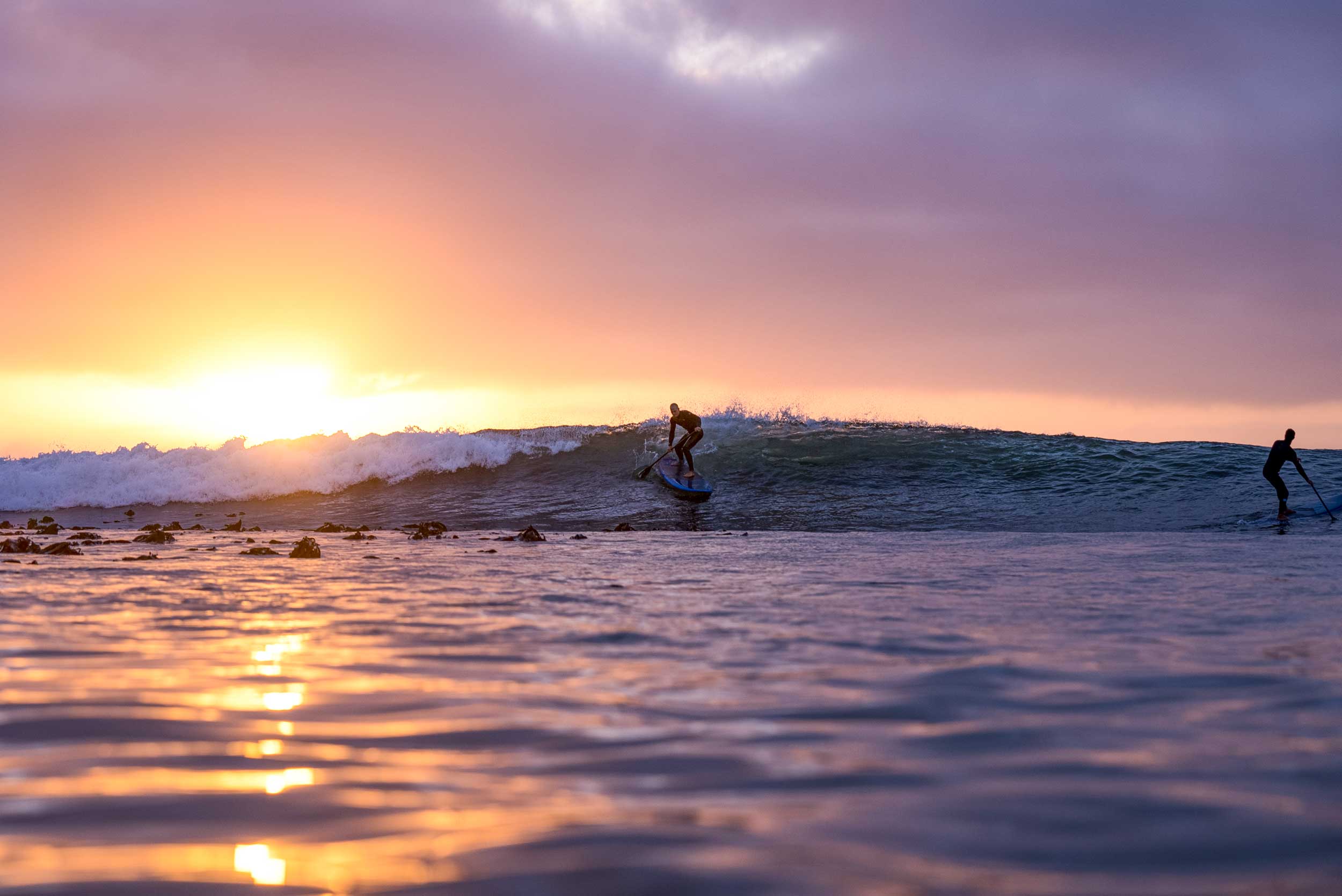 2023-JP-Australia-SUP-Allround-Header-Experience-adventure
2023-JP-Australia-SUP-Technology
2023-JP-Australia-SUP-Surf Plus
Stand up paddling, or SUP for short, has been one of the most popular trend sports since last summer at the latest. The first time on the board it is still wobbly, but after several attempts the first successes can be seen, balance masters dare to approach yoga and speed lovers compete against each other in the race on the paddle boards. On every small pond you can see stand up paddlers enjoying nature. It doesn't take much equipment to spend a fun and sporty day outdoors on the SUP with friends and family of all ages. It's a fun and easy way to play on the water – fitness for your body comes free.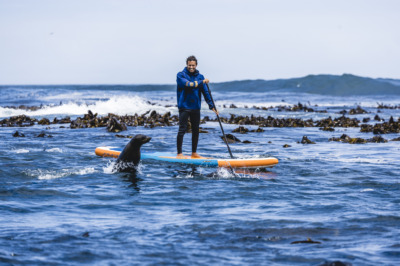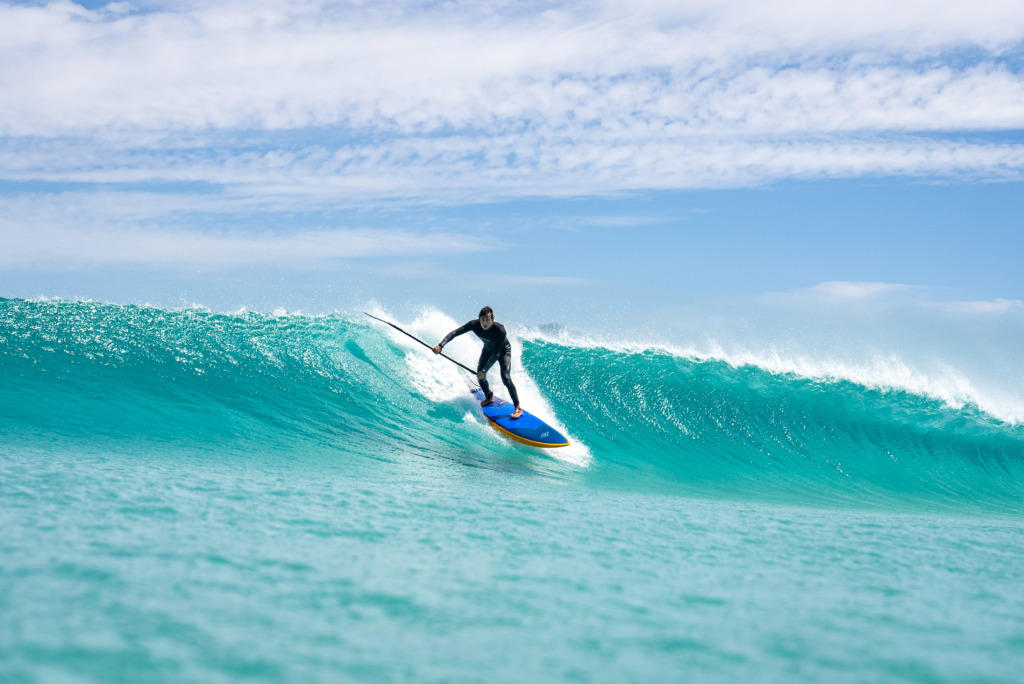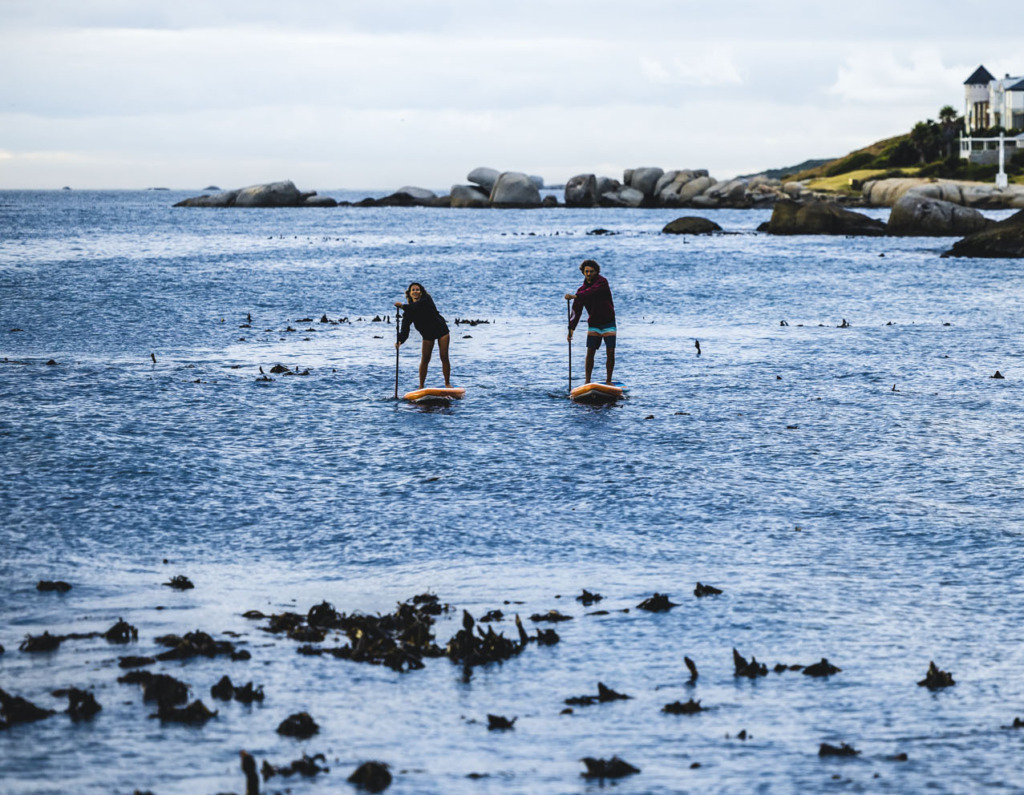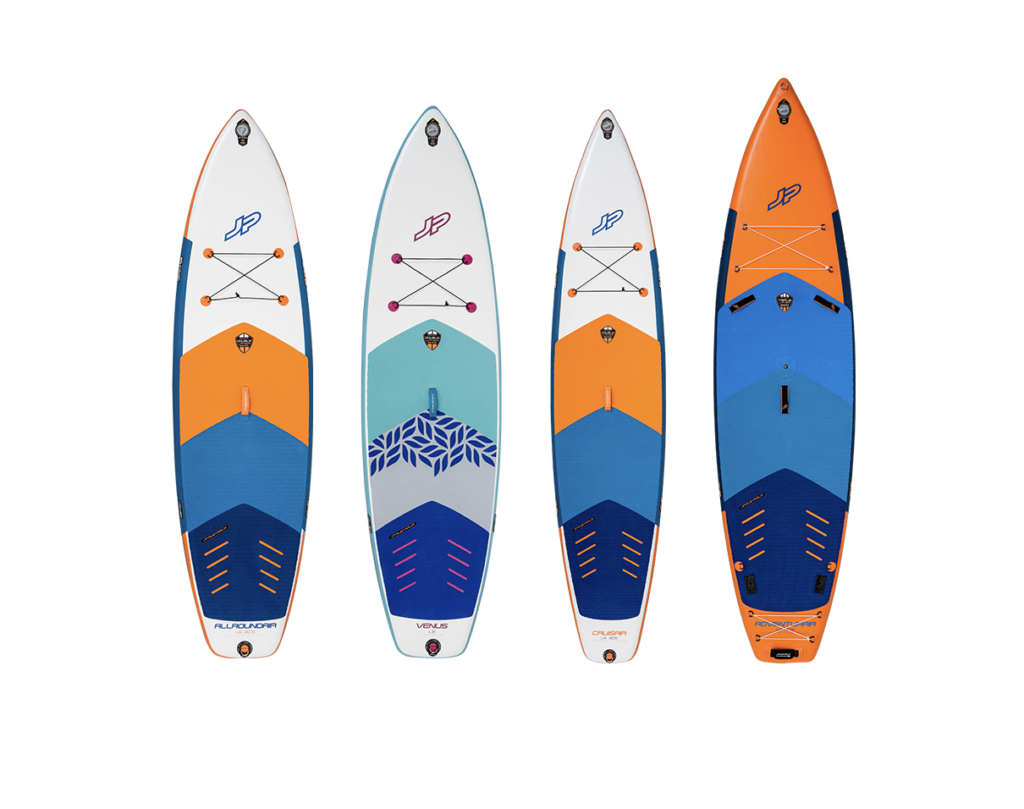 JP's construction of the inflatables is unique on the market due to the exclusively developed welded seams. The connection between the side rail and the dropstitch material is welded with hot air. This exclusive technology is used in most of the iSUPs from JP-Australia and increases the durability and airtightness of the boards. Special on top is pre-lamination of the layers. The resulting composite structure creates an unprecedented balance between weight, stiffness and durability.
A great advantage of inflatable boards overall is their storage and transportation. Because in contrast to large, bulky SUPs, inflatables including pump and fin can be stowed and transported as a complete set in a backpack.
The advantage of a composite SUP is the gliding properties of a hardboard on the water – both over long distances and during fast turns. The stable water situation pays off especially when surfing or paddling waves – on the oceans as well as in wild river waters. Most of JP's Hardboards offer a windsurfing option to have the possibility to use the SUP as multisport tool and go windsurfing from time to time.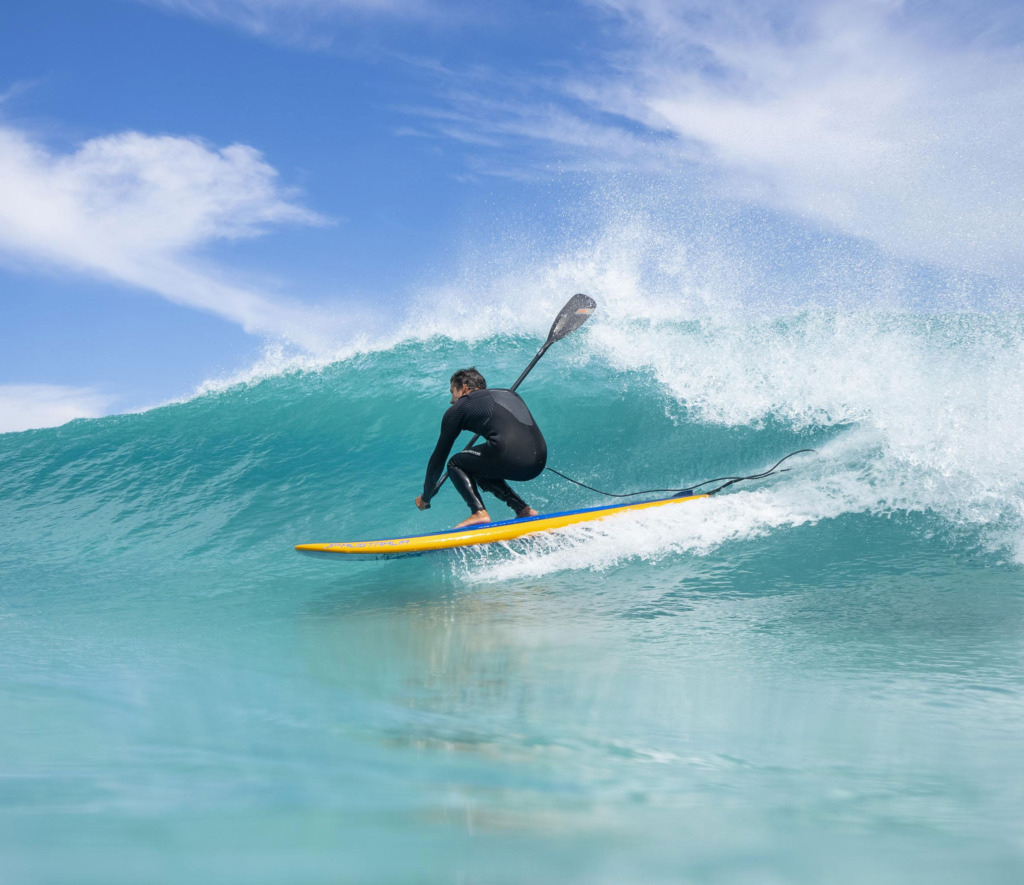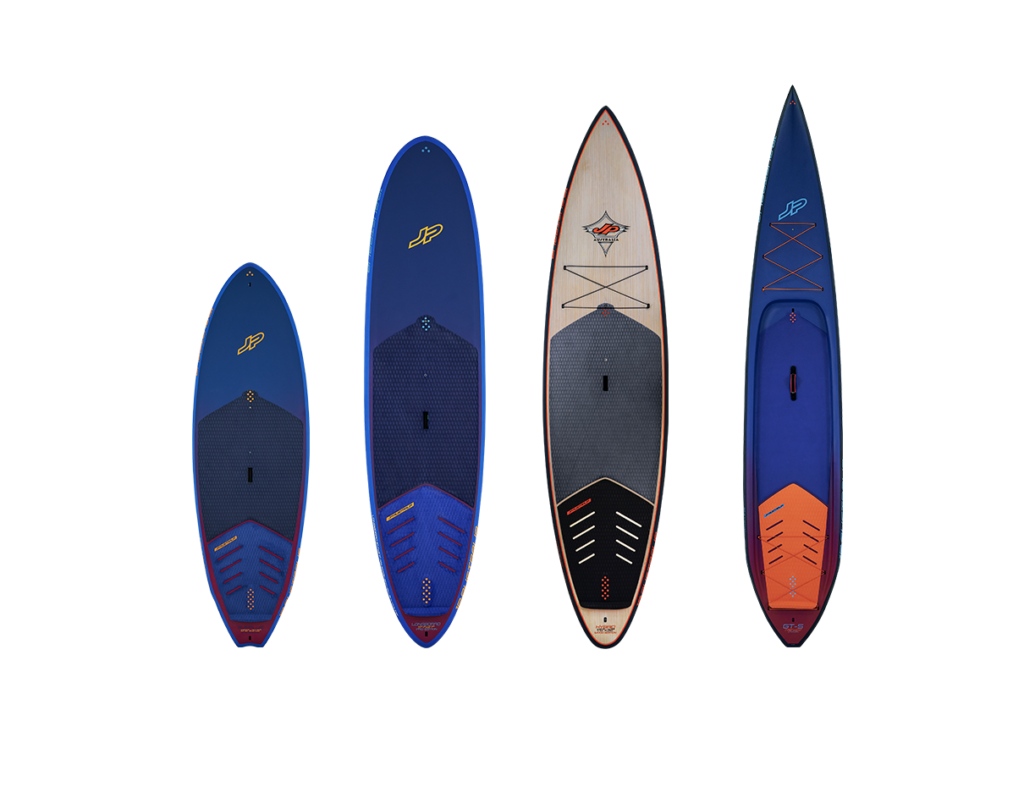 Our paddles for stand-up paddling are made from different materials and in different compositions. JP uses nylon, fiberglass and carbon. Depending on your range of use, paddling level and preferences you should chose the type of paddle. For example, a full carbon paddle is extremely light and depending on the parts of the paddle, very stiff, so the power can be passed into the water without any deficit.
With SUP Foiling you feel like you are flying on the water. Combining the SUP board with the hydrofoil means to develop a higher speed. SUP Foiling is a completely new experience even for the kitesurf / surf / hydrofoil advanced and enthusiasts.
JP-AustraliA
Stand Up Paddling
This error message is only visible to WordPress admins
Error: Invalid Feed ID.