Comparison inflatable technologies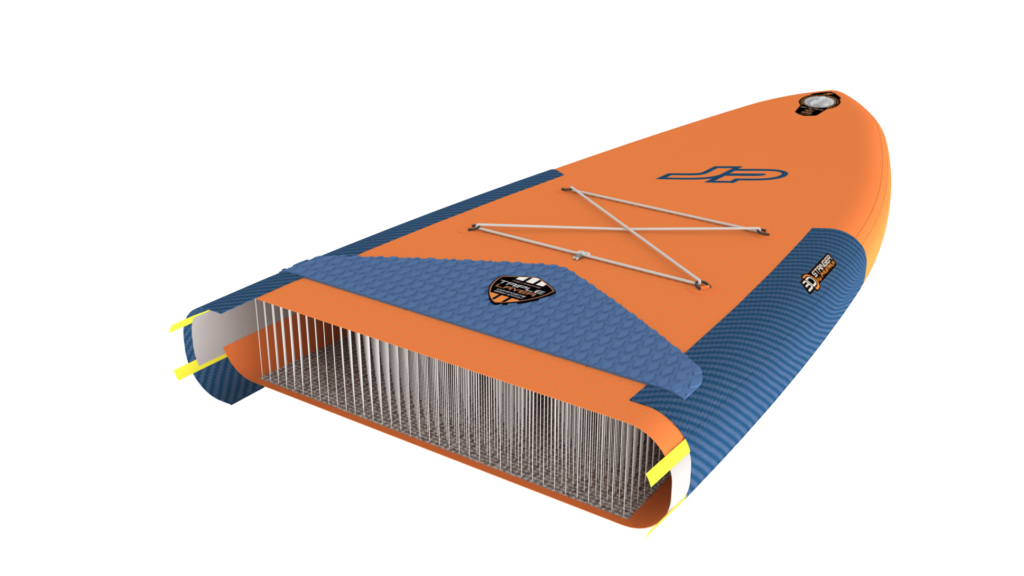 SUPERIOR EDITION
WITH 3D STRINGER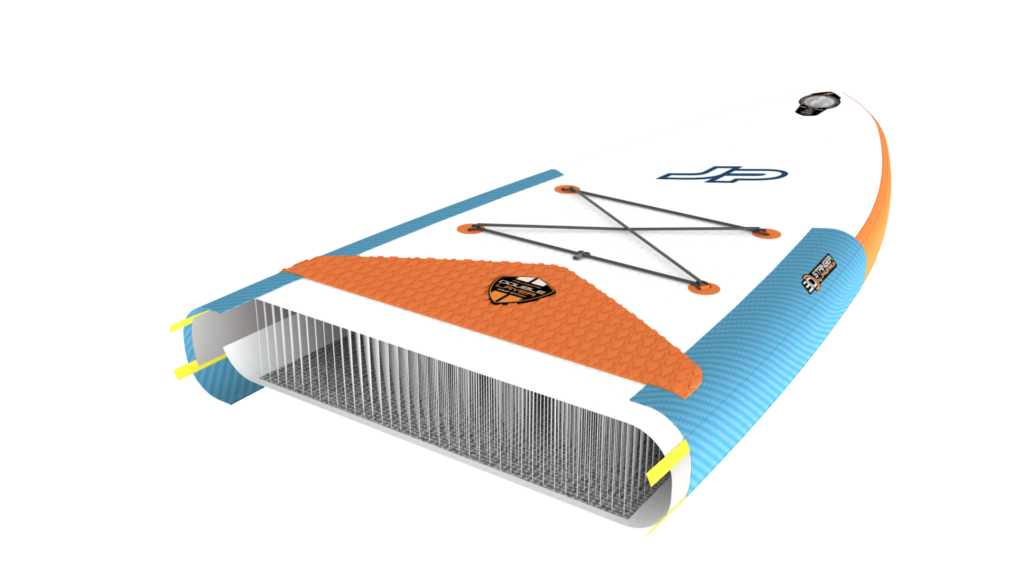 LIGHT EDITION
WITH 3D STRINGER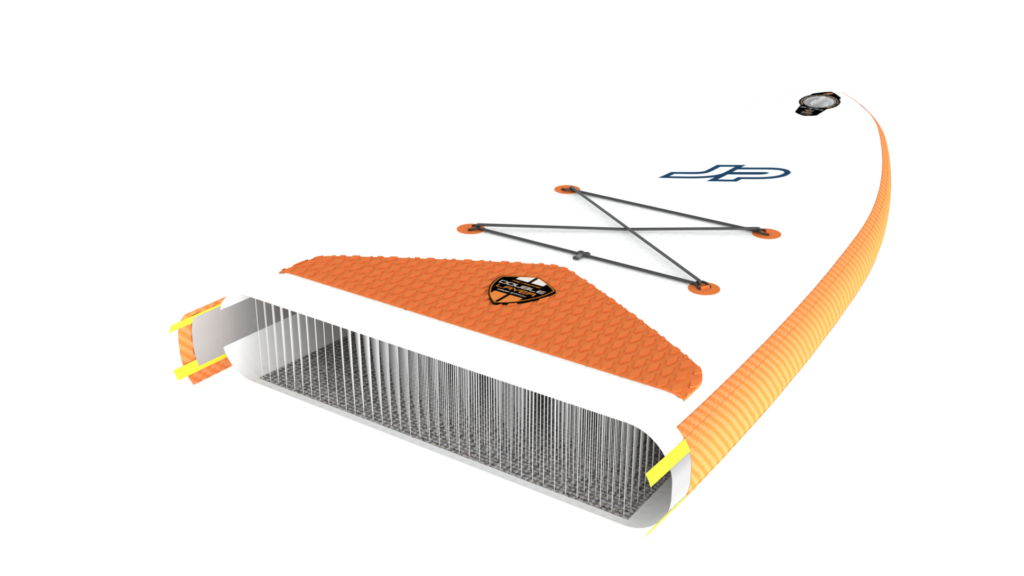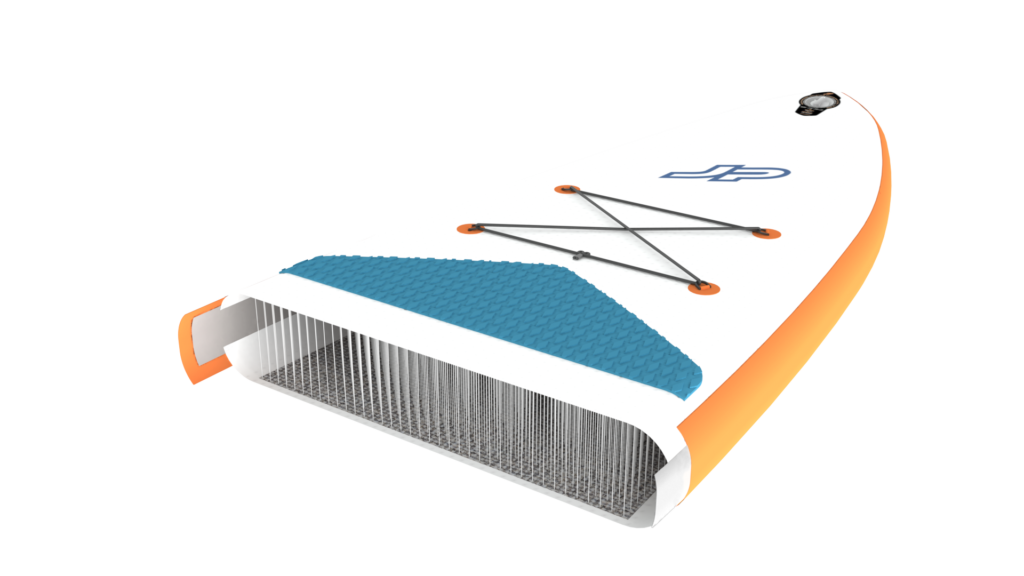 Triple Layer Composite Drop Stitch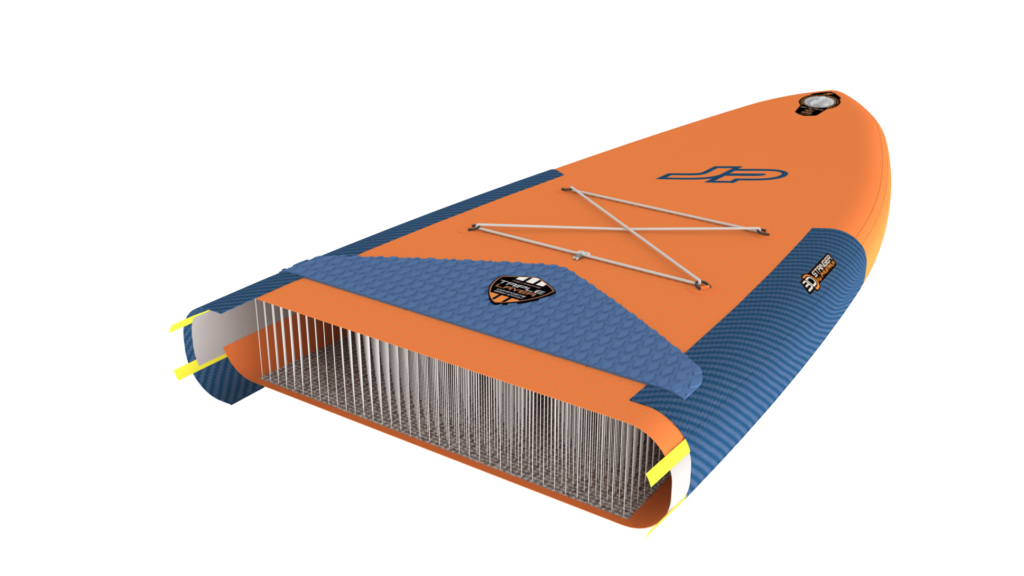 SUPERIOR EDITION
WITH 3D STRINGER
Triple Layer Composite Drop Stitch
3D Stringer for Increased Stiffness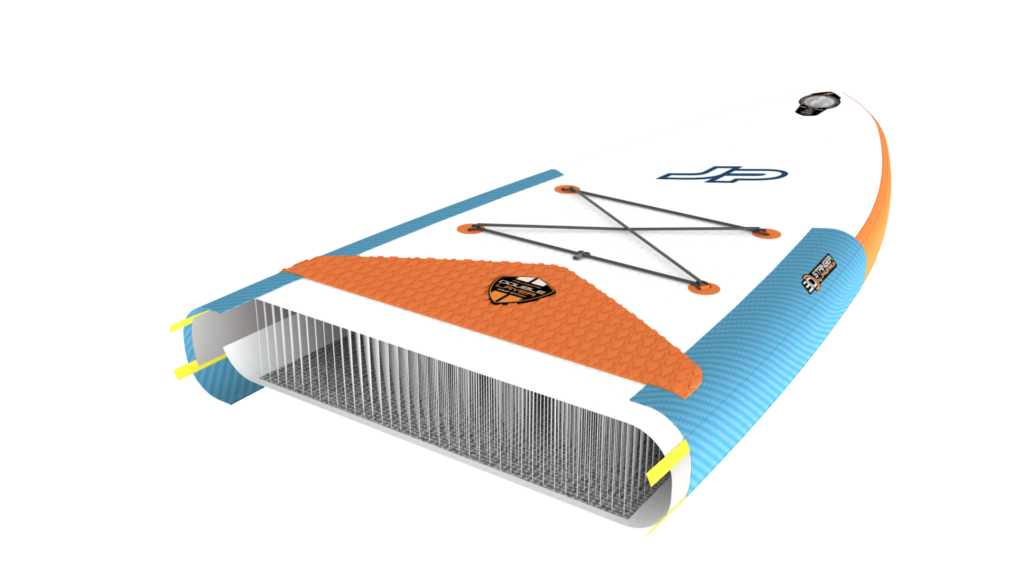 LIGHT EDITION
WITH 3D STRINGER
3D Stringer for Increased Stiffness
3D Stringer for Increased Stiffness
3D Stringer for Increased Stiffness
JP-Australia developed the Welded Seam Technology to increase the durability and airtightness of our inflatable boards. The connection between the rail and the drop stitch material is hot-air welded thus creating a very strong mechanical joint that turns these two parts into one. By fusing two different layers together into one part, the welding process makes the board safer and more durable.
The first rail layer and the welded tapes

are hot-air welded to the drop stitch fabric to ensure a long-lasting mechanical bond.



This creates a very strong mechanical

joint which turns the rail, the tapes and the drop stitch material into one part.
The 3D Stringer is the most innovative solution to increase the stiffness of an inflatable board. It connects the deck, rail and bottom into one strong and solid U-beam. This has increased the stiffness of the boards up to 30%. Furthermore, the 3D Stringer increased the glued overlap surface in the high-stress standing area, increasing the safety of the boards.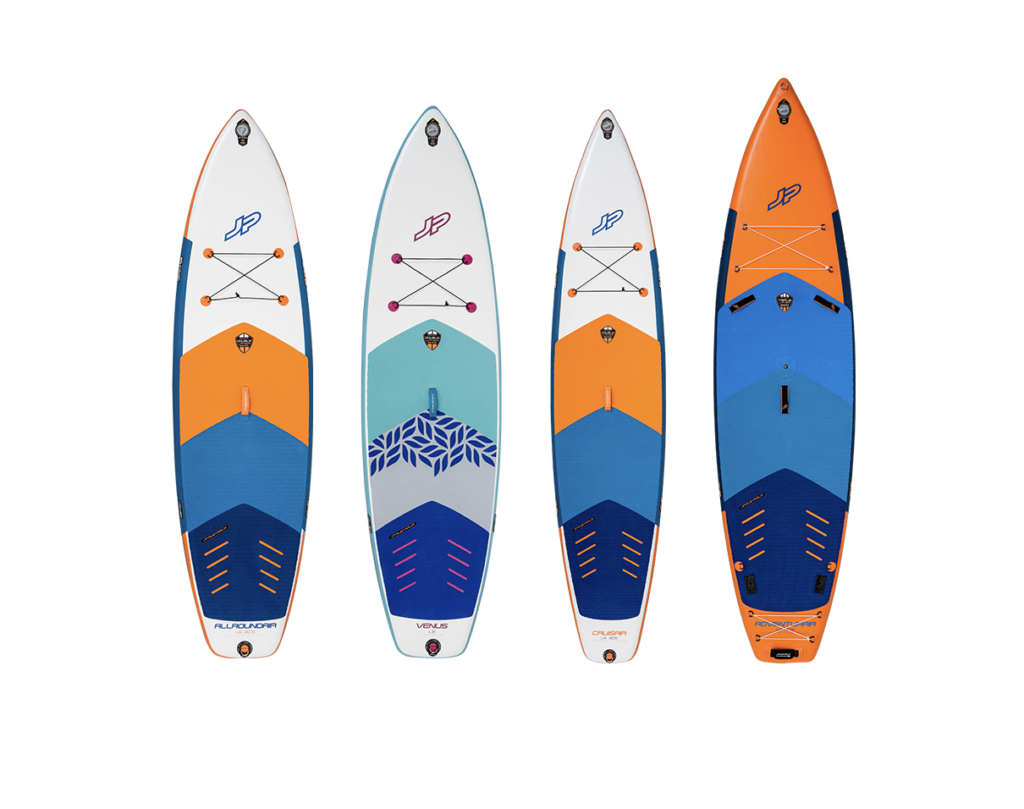 Check out our new Inflateable SUP range
We offer you an incredible selection paired with quality and performance with current styles from 2023. We have the right stand up paddle board for almost everyone and every range of use.