Words by Yentel Caers   |   Move: Air Funnell Burner   |   Photos: P.Mackenbrock

As the name indicates, it combines the two moves Air Funnell and Burner. So, before starting to learn this combination, it is important to be able to consistently pull-off each of them in all conditions.
Ideal learning conditions are flat water and strong wind and with sail sizes between 4,4 and 4,0 it will be easiest.
As for most freestyle moves, the first important prerequisite is speed. The faster you can go in the first move, the easier you can pop into the second. You have to think it's like skipping a rock on water.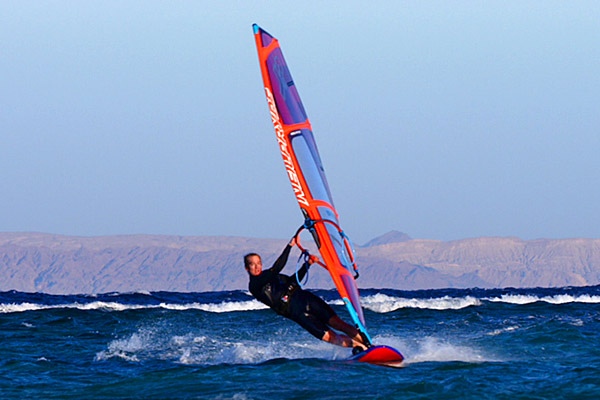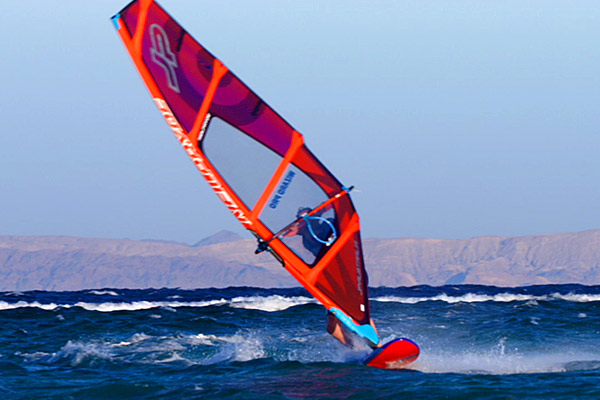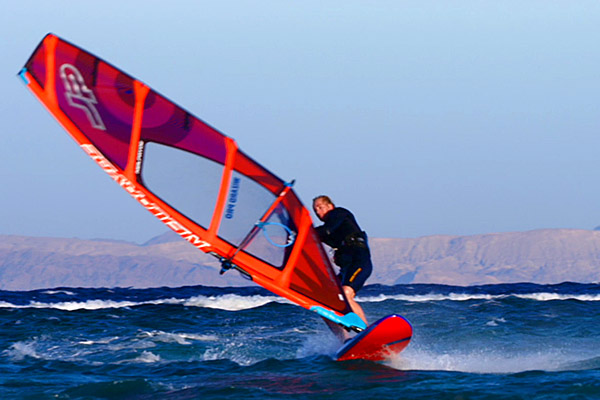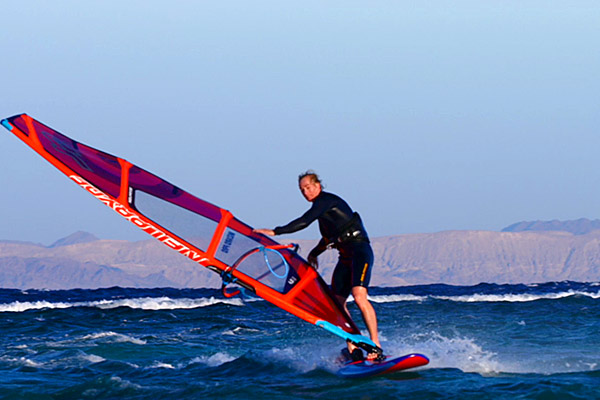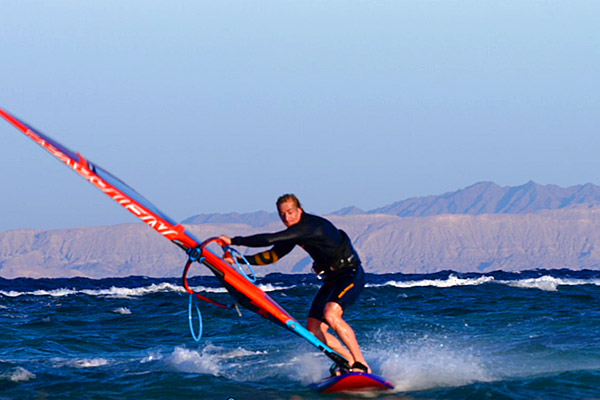 Let go of the boom with the front hand…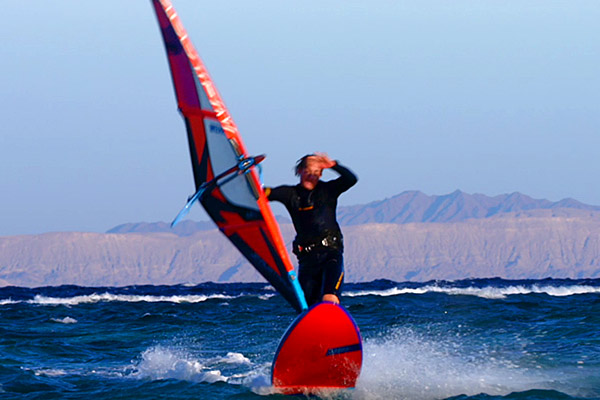 …rotate head and shoulder…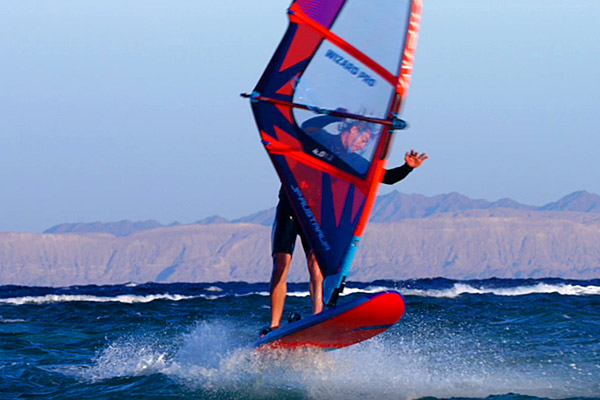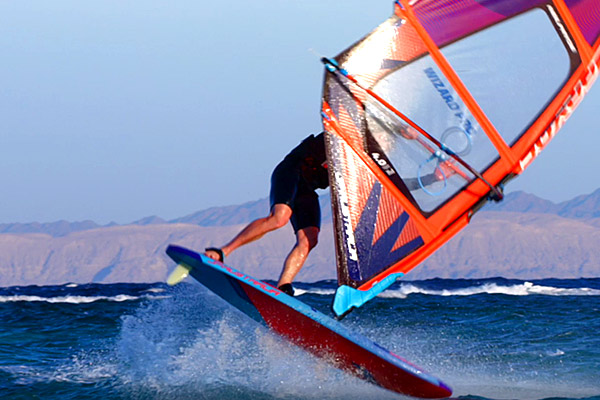 Try to make the first jump low and long. If you would jump to high on the first move the board, will stick to the water because of the harder landing. This is counting for all double power moves.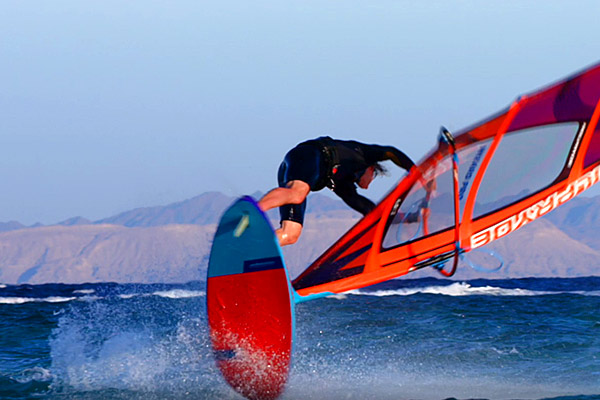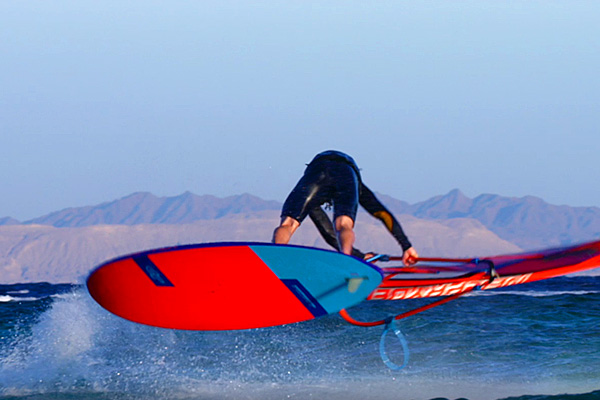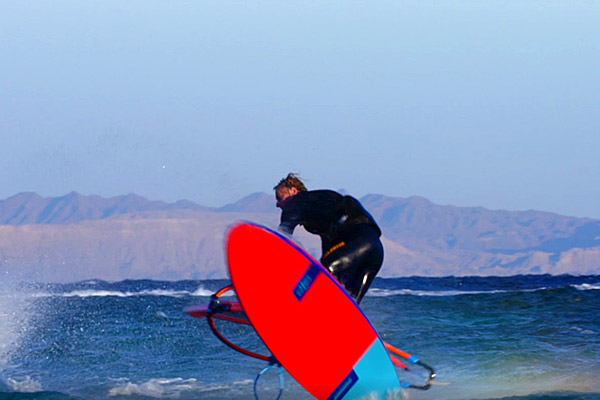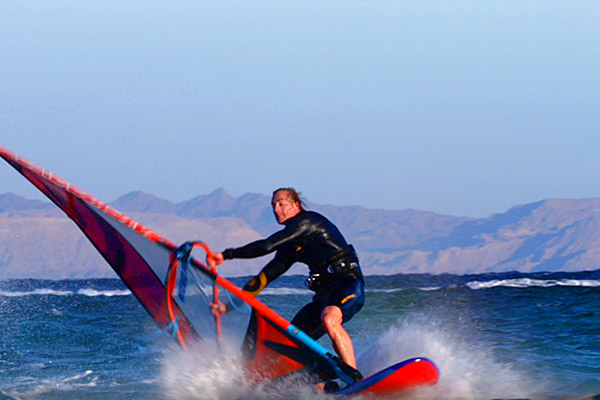 By doing the Air Funnell low and long, you carry a lot of momentum for the second pop.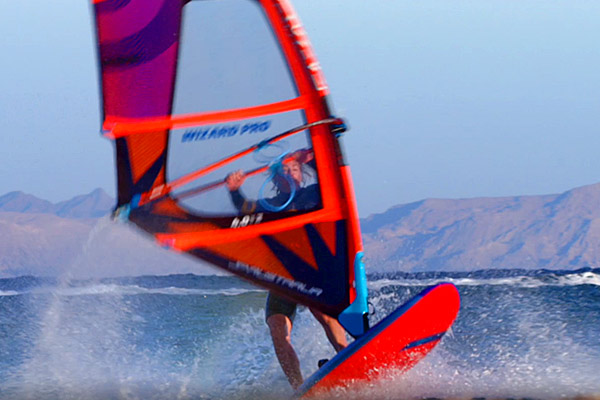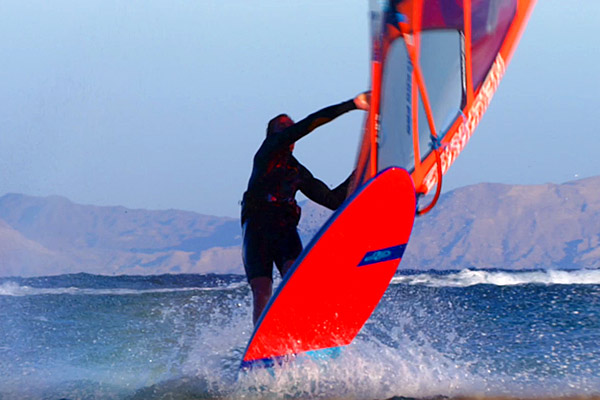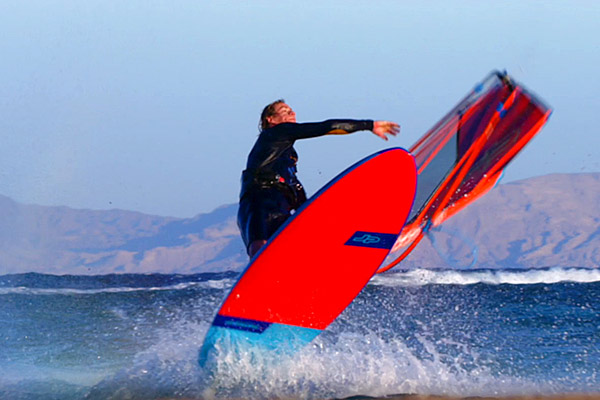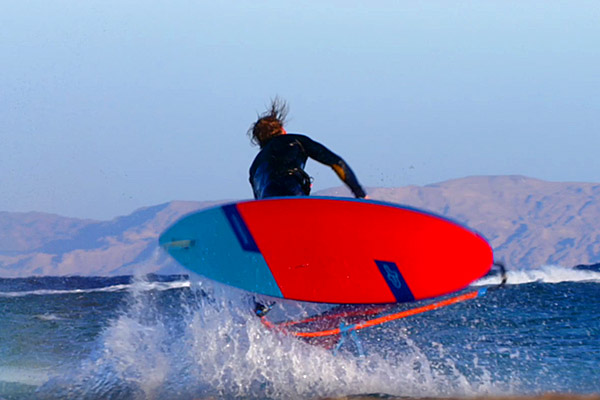 You can do the Burner as high as possible in order to fully complete the aerial rotation.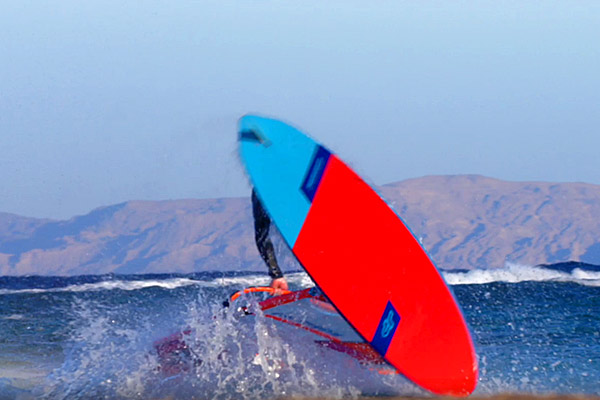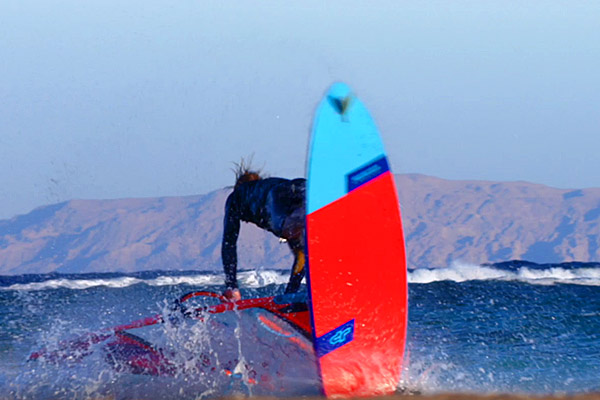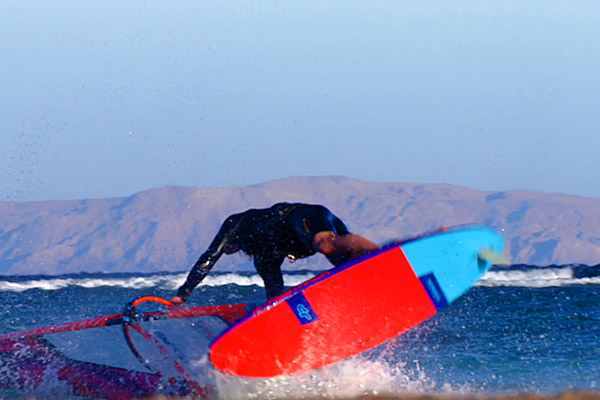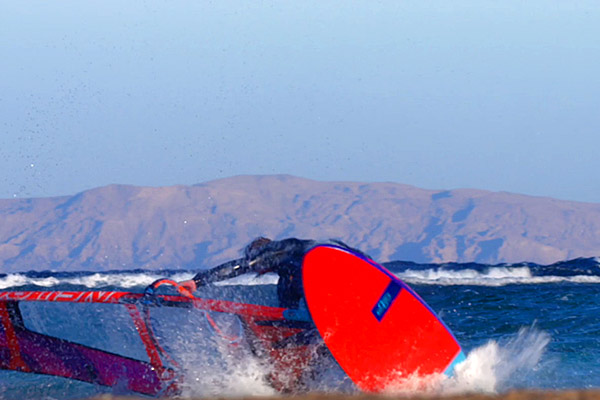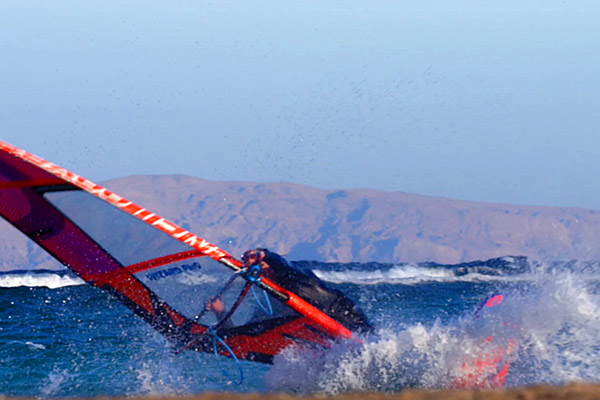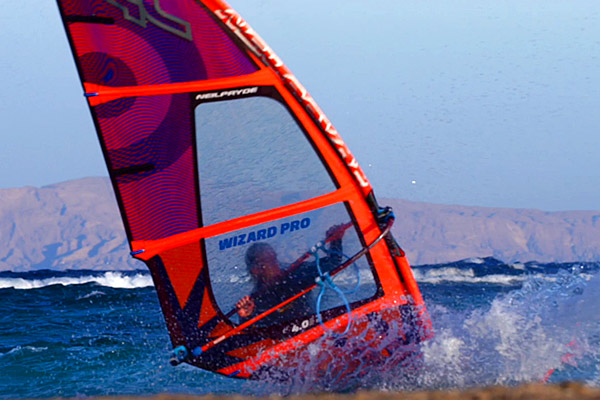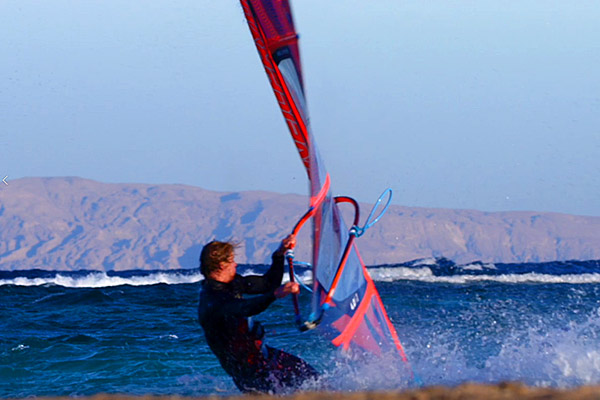 Sail away from you first double power move with a smile on your face !