Venus
Girl Power
Originated from two popular sizes from our AllroundAir and CrusAir ranges, the Venus line comes in a beautiful and exciting color combination. These boards are perfect for cruising, touring, fitness and yoga. They provide all that is needed for a great time on the water. More importantly, the boards have a thickness of 5" for a lower standing position and lighter weight. The Venus products are available in LE technology for the lightest weight.

The Venus comes with 1x 9″ fin, 1x Double Action Pump and 1x Light Edition Bag.
+ more
+ close
4.
AllroundAir and CruisAir shapes
Tech Features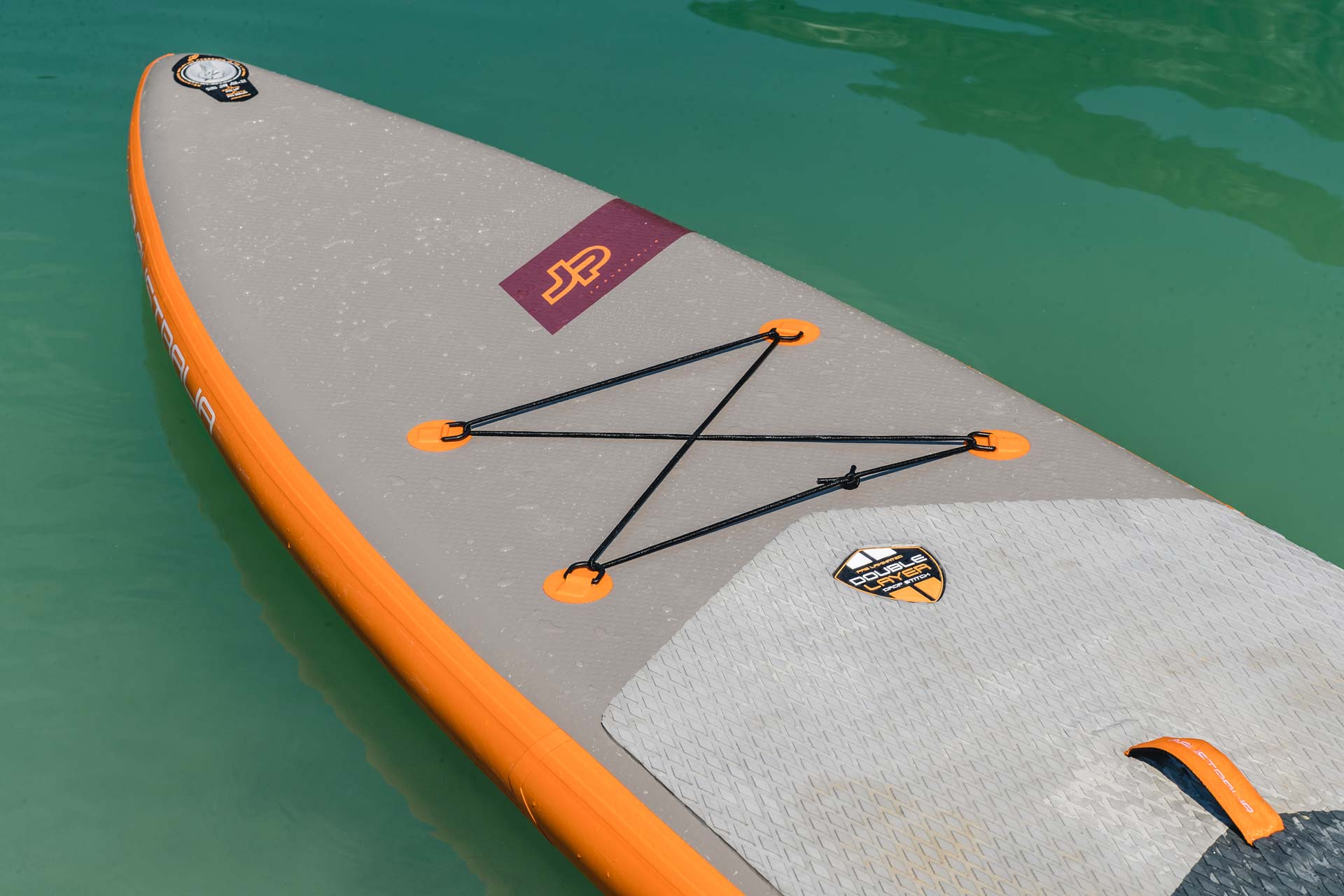 Bungee
Have all your private things secured while paddling. Either your towel or personal belongings inside a waterproof duffel bag - everything stays where it should with these bungees.