CruisAir
CRUISING, TOURING & FITNESS
The CruisAir is the perfect design for your everyday paddle, touring and fitness. The balanced shape outline with a wider tail and narrower outline combines stability with speed. It is an excellent daily use board for different levels of riders. The outline and the features of this model follow the latest trends in SUP cruising.
This board is a good choice for those looking for a faster glide without compromising stability. It can flow smoothly on the water due to its narrow nose and great water dynamic parameters. This shape is one step closer to SUP racing compared to the AllroundAir.
It comes in 4 different technologies and all SE 3DS, LE 3DS and LE boards feature JP's top Welded Seam Technology.
SUP Boarder
"The JP-Australia CruisAir is a great board in 2019. Stiffer and lighter than previous JP boards... The CruisAir is a lovely iSUP, no faults or complaints."
+ more
Stand Up Paddle Mag UK
"Both JP Australia's 10'6 AllroundAir and 11'6 CruisAir are examples of premium inflatables that are able to cope with multiple tasks. Being fun for newbies, yet applicable to touring and journeying, the only high-end performance differences are when you drop the hammer aboard the 11'6... Width stability issues are non-existent."
+ more
Tech Features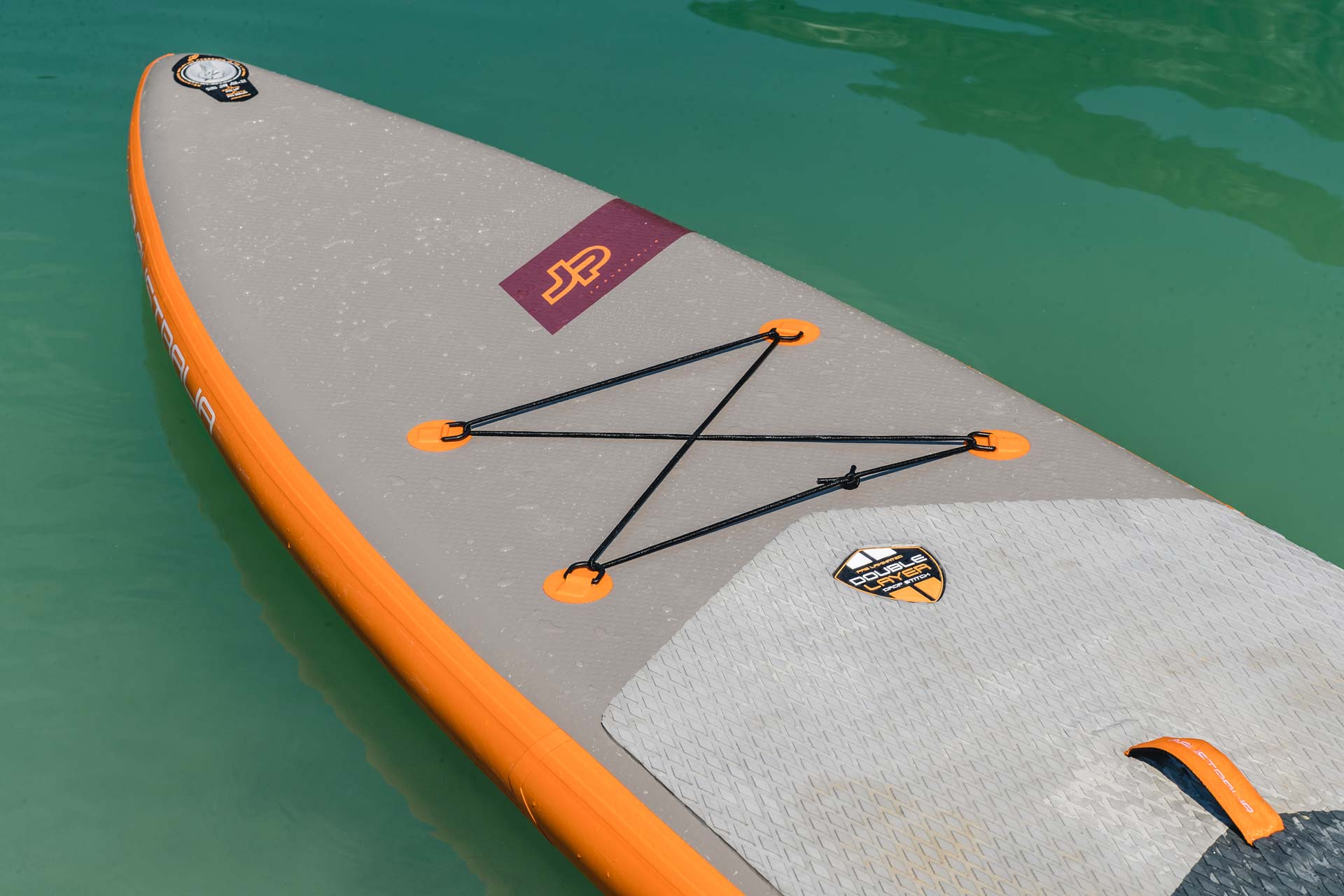 Bungee
Have all your private things secured while paddling. Either your towel or personal belongings inside a waterproof duffel bag - everything stays where it should with these bungees.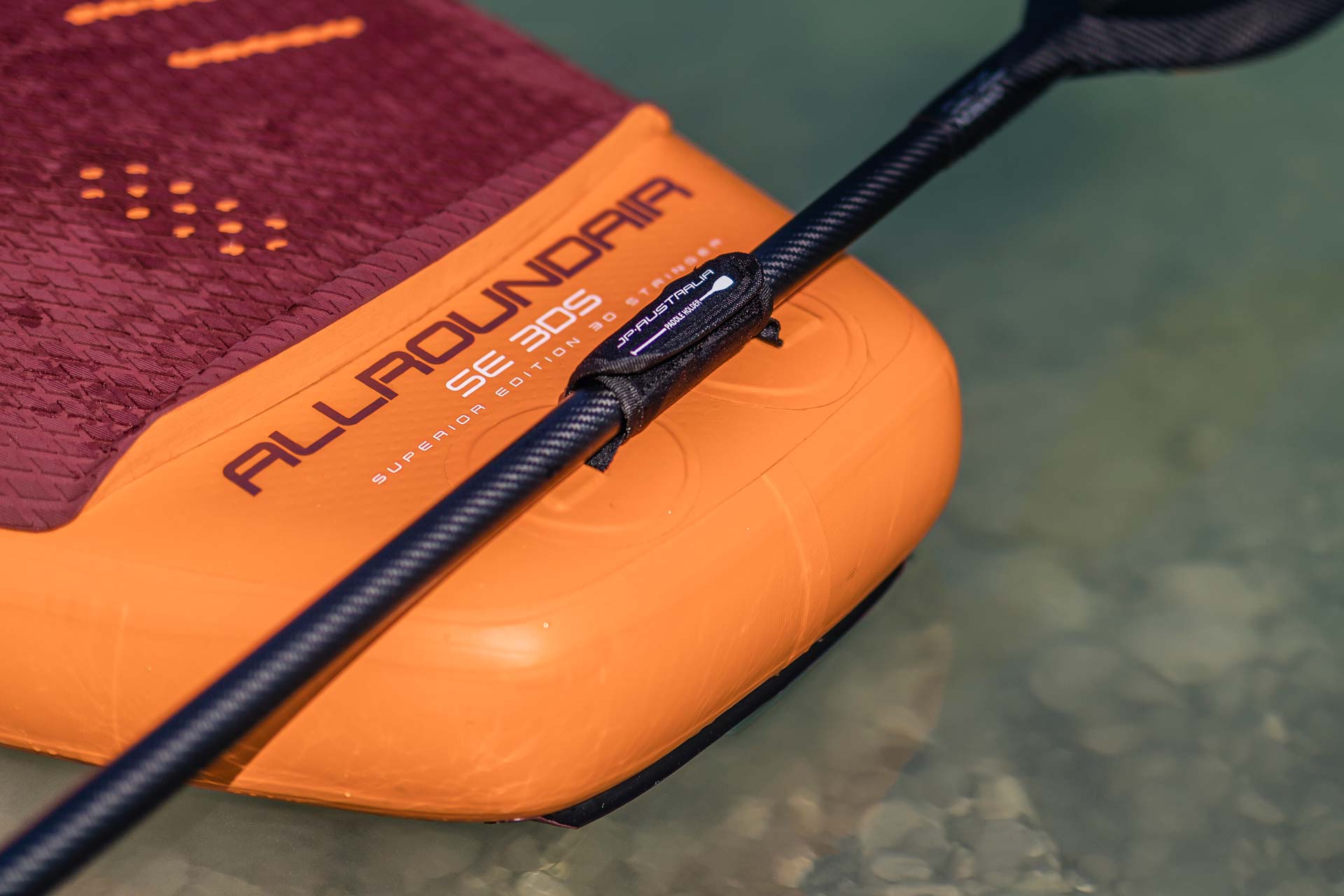 Paddle Holder (SE 3DS)
To secure your paddle if you do not need it. While for example having a break or yoga session or even jumping off the board and go for a swim.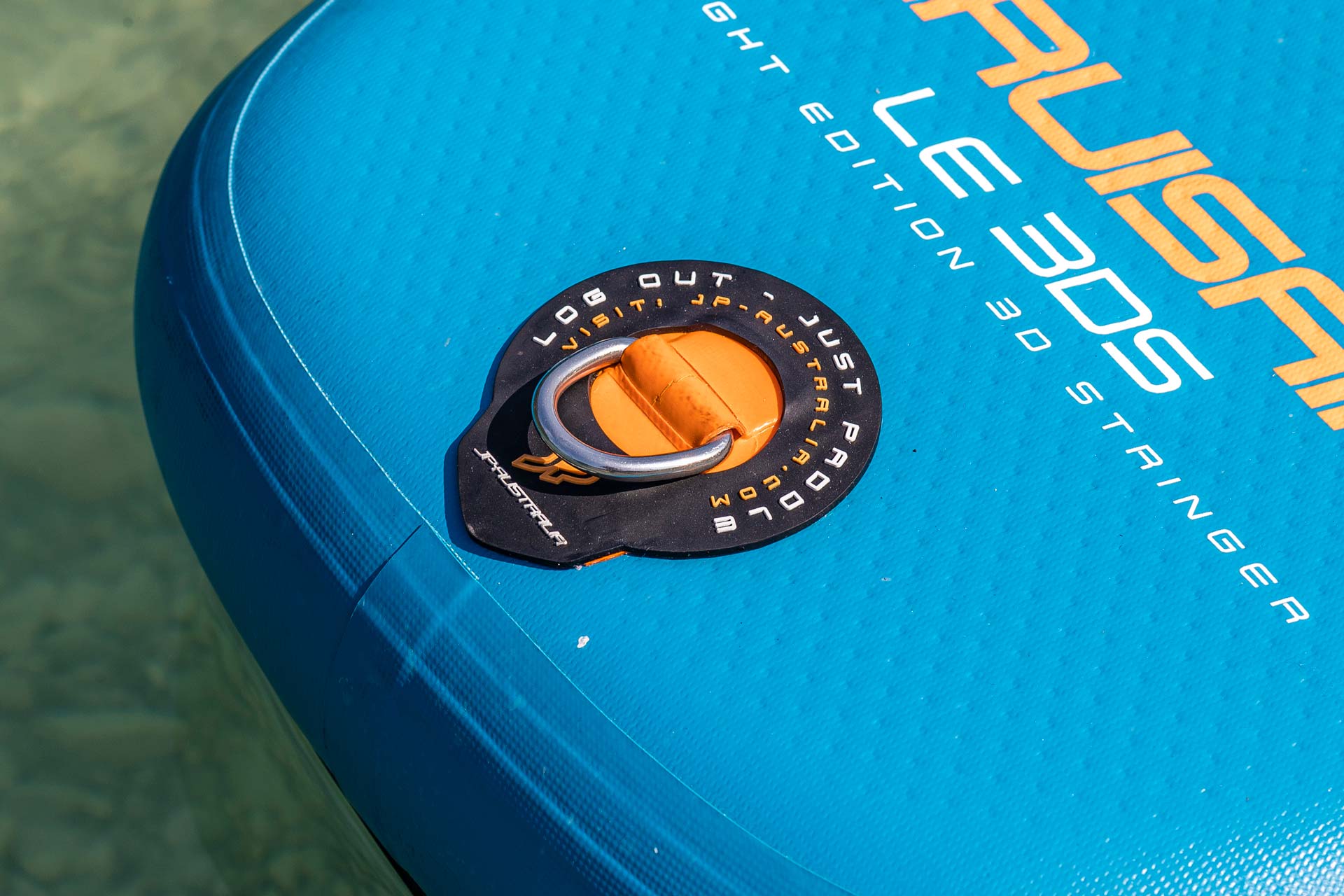 Leash D-Ring
Leash D-ring - safety first! Make sure that you always wear an appropriate leash for your SUP adventures.
Want to take your SUP skills to the next level but stick with an Inflatable? Then the CruisAir is your perfect choice for cruisy yet sporty riding.
Greta Marchegger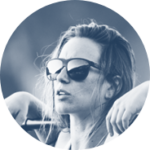 Good for beginners and well performing for intermediates who want to start exploring.
Tommaso Pampinella