AdventurAir
Expanding Frontiers
The Adventurair can do it all - windsurf, white water paddling, fishing and touring. The Scotty mounts for fishing rods, the mast plug for windsurfing, the wide array of bungee straps, D-rings and handles, Adventurair has it all! The quad setup with four 3" short soft fins is there for those shallow river pockets or white water action. You can add the middle fin for added traction and a center fin for better upwind performance while windsurfing. The Tail Rail Edge enhances the performance of the boards by allowing a quick water release.

The AdventurAir comes with 1x 9″ fin, 1x 10″ fin, 1x Double Action Pump and 1x Adventure Edition Roller Bag.
+ more
+ close
Tech Features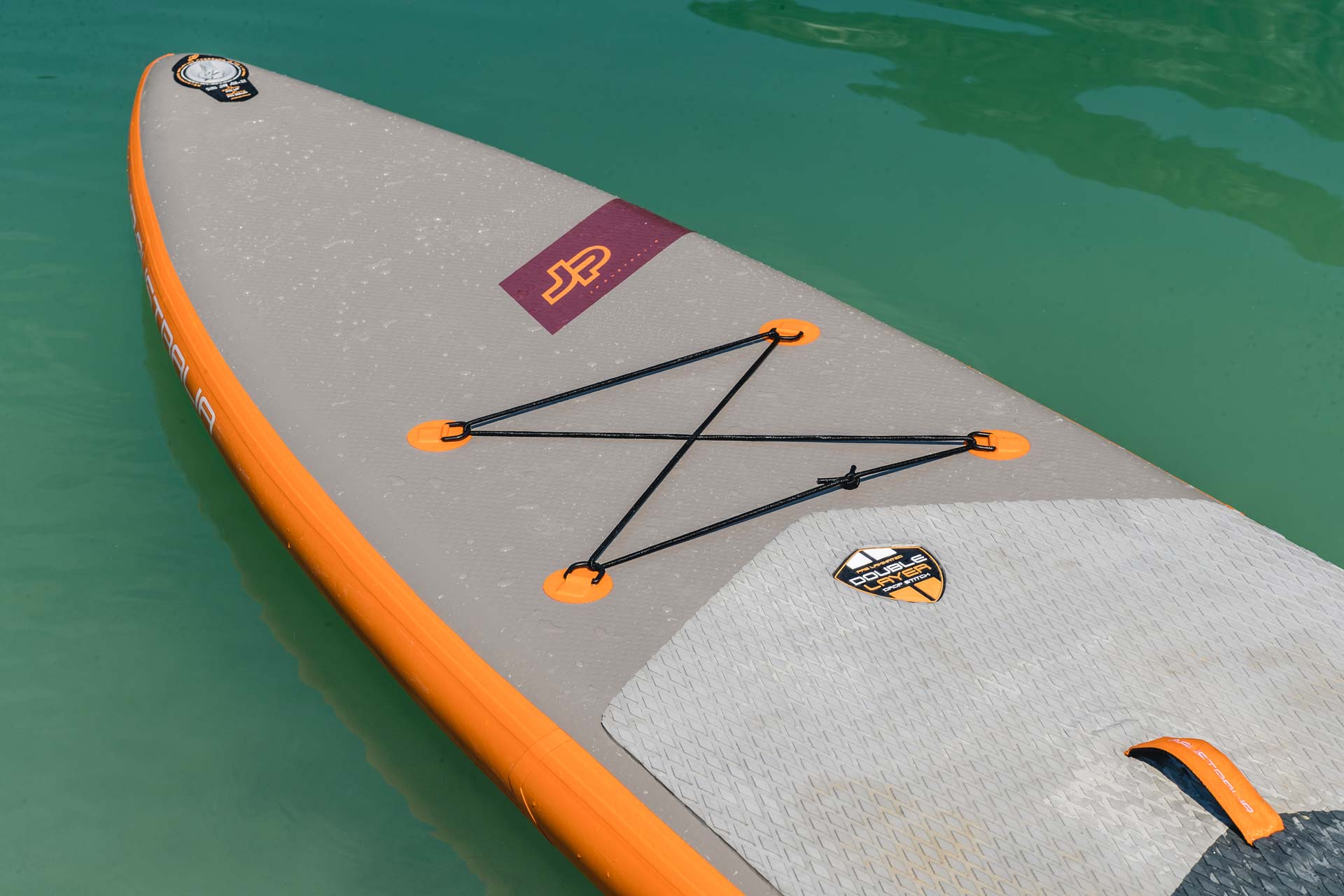 Bungee
Have all your private things secured while paddling. Either your towel or personal belongings inside a waterproof duffel bag - everything stays where it should with these bungees.