Longboard
Classic performance
The Longboard line is full-on surf performance-oriented. All four sizes feature a very subtle step deck and a nicely pulled in tail. The narrow tail, in combination with a V, makes them very loose and responsive. A flat deck curve gives the rider confidence when paddling and the stability needed to cross the breaking waves. The smooth bottom curve provides good glide and, in combination with the increasing tail kick, easy rail to rail transition.
The Longboards have an amazing range of use. They work great for beginners to experts, from first paddle strokes to hanging ten!
1.
Wood edition tech back in 2021
3.
Pulled in narrow tail with a V
4.
Very loose and responsive
5.
Smooth bottom curve for a good glide

This is a fun SUP for people who want to cruise in the waves.
Robby Swift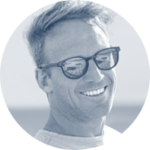 It is quite narrow so you need to be a fairly proficient foiler but it turns great on the wave and gives you a truly 'longboarding' experience. It's also great for beginner surfers who want a floaty board that is easier to catch waves than a regular surfing longboard. There is even enough space for taking the kids out in the waves!