Allwater GT
THE ALLROUND GRAND TOURER
The GT came to life after we developed the Allwater Race boards. When we realized how stable, fast and easy to paddle this shape was we immediately knew that we found the ideal formula for a performance-oriented tourer. The main strong points of this magic shape are; high volume in the nose and the tail area for lift and stability in all conditions, wide square tail and the concave bottom for ultimate in stability and water line efficiency. The boards work great in rough water conditions, on downwind runs and in flat water – the true Allwater shape.
The bungee tie-downs for "carry-on" items make sure you have everything for a comfortable cruise. The Allwater GTs come in the BIAX technology.

SUP Boarder
"A stable board with lots of glide that would suit larger paddlers getting into paddling fast."
+ more
SUP International Mag
"We loved the fresh unique futuristic shape in this comfortable race/touring size. The JP 12'6 is stable enough to tour for most people, also fast enough to pass your mates on anything other than a true race board. Head turning looks with bump-friendly performance to match."
+ more
The Allwater GT features touring and racing like no other board. The riding sensation is effortless and feels actually like gliding trough water....
Greta Marchegger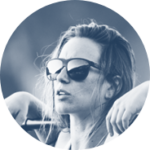 The Allwater GT is a perfect compromise between an allwater race and a touring board, and the result is a fast and stable board to ride in "allwater" condition!
Tommaso Pampinella