Freestyle Wave
Compact All-in-One
The compact versions of JP's bestsellers have the potential to fulfill every windsurfer's dreams as they unite the virtues of a classic medium to high wind all-rounder with the advantages of the compact, versatile design. JP's fastest, liveliest and most manoeuvrable all-water toys. They accelerate in the flats, fly over chop and carve into wave faces. No matter the conditions, you'll simply have the best time on the water – easy!
It has been said before and has to be pointed out again: The Freestyle Wave concept is the ideal option for 99% of coastal-sailing recreational windsurfers. If you are not sure which board line would suit you best, then you don't need to look any further. The Freestyle wave offers so many tuning options that it can be set up perfectly for any given day, no matter what the conditions. It's an ideal all-round high wind board for both, blasting and bump&jump sailing. It also shines as a powerful, all-round wave board for lighter winds, heavier sailors or difficult conditions and then is great fun especially for huge jumps and fast carves in side to side onshore conditions.
The direct feel derives from the reduced swing weight of the short, compact shape. The outline is parallel in the mid-section which offers a long straight area for early planing and stability. The tail is relatively narrow to maintain control on fast runs over choppy water. The FSW is agile, quick to respond and its rails bite hard into small waves without getting stuck.
The domed deck grants a comfortable stance for all foot strap positions. The deck shape also provides perfect board control and excellent responsiveness.
Ready for foil action! All LXT sizes come with JP's reinforced Foil-Powerbox – even the small FSW 79 which probably makes it the smallest board for foiling on the market. This box widens the total wind range and opens the option for this new discipline of 'flying'.
Offering all the traditional Freestyle Wave virtues in a new compact package that is more agile and even more fun on the water. They are fast, super comfortable and give you the confidence to push to the board's limits. Suited for freestyle, small waves and bump and jump blasting, they love to carve fast, drawn-out turns in all waters, flatwater, chop and waves. They cover it all and are simply the best JP Freestyle Waves – ever!
+ more
+ close
1.
Highwind bump & jump and freeride board
2.
Big range of use including freeriding, wave, freestyle and now foil, too!
4.
Most direct feel through reduced swing weight
5.
Compact shape provides pure control and stability in choppy conditions
6.
Foil Approved Fin Box (LXT only)

Still the best cross-over freestyle / wave board on the market after so many years.
Robby Swift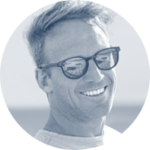 Still the best cross-over freestyle / wave board on the market after so many years. It's a pleasure to jump on this board and feel the instant planing and playful turns that it offers. Freestyle tricks are easy both on flat water and in small bump and jump wave conditions. I love using this compact board and I recommend it to all of my intermediate, advanced and expert wave students as an option to offer quicker get up and go, higher jumps and earlier planing while not losing out on wave performance. Everyone is always surprised how much of an advantage it gives them in early planing, how many more opportunities to jump and how much easier it makes gybes and tacks, allowing them to spend more time on the wave and in the air.