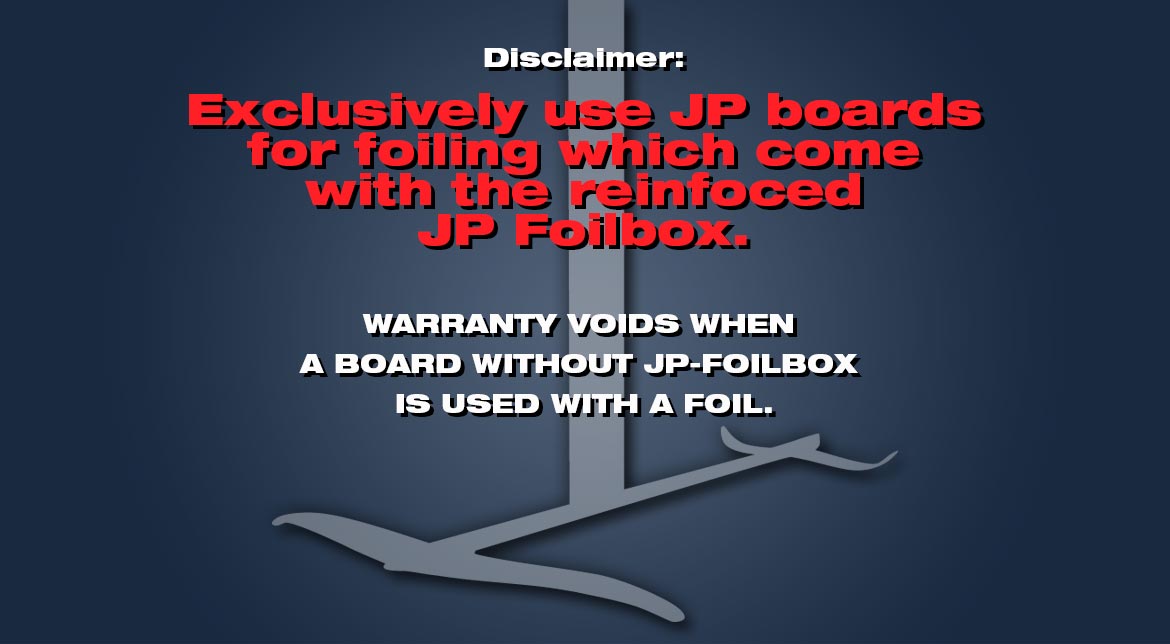 THE RIGTH BOX
JP-FOIL BOX

We keep receiving questions if the boxes of older JP boards would be strong enough for foiling – especially older boards with Powerbox.
Neither the normal Tuttle Box nor the standard Powerbox of older boards are strong enough!
When developing the first foil boards, we found that the standard Tuttle box versions were not strong enough and broke [and the Tuttle box was always considered to be stronger than the Powerbox].
Consequently, we invented the stronger, reinforced version of these boxes: the JP Foilbox,
which is available now in both versions, Tuttle- and Powerbox.

Exclusively use the boards for foiling which come with the JP Foilbox and which are specially marked as foil-approved!
The use of every other box for foiling is exclusively at your own risk.
WARRANTY VOIDS WHEN A BOARD WITHOUT JP-FOILBOX IS USED WITH A FOIL.