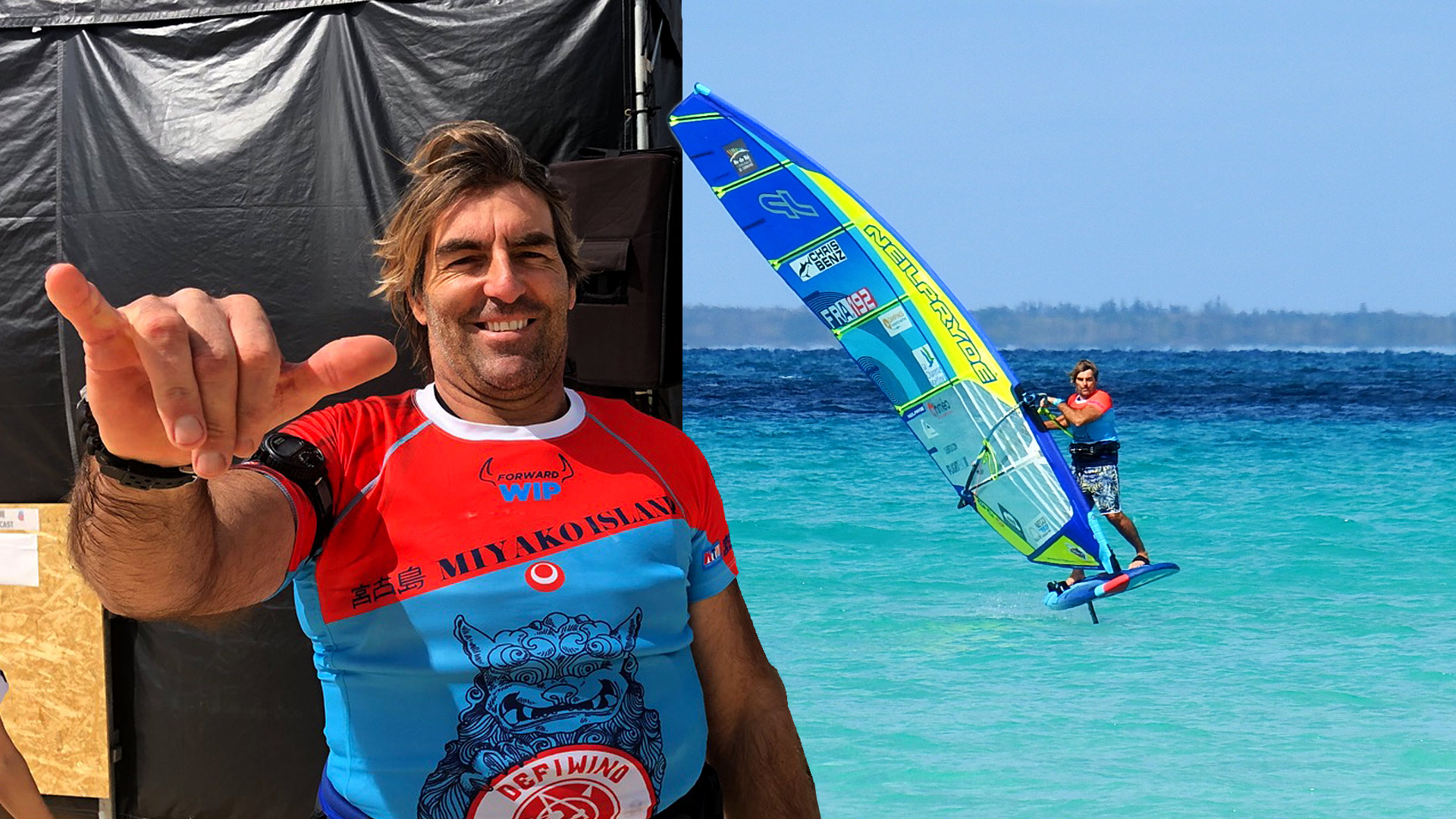 Thanks to Yuji W. for all photos!

Antoine Albeau FRA-192 wins the Defi Wind in Japan !
Beginning of February, the 2020 Defi Wind event took place on Maehama beach, Miyakojima island, Japan. On 4 days, more than 100 riders participated is various classes with fun being in the focus. On top of that, pros from all over the world were invited, too. Amongst the pro riders was the 25x World Champion Antoine Albeau FRA-192.
Antoine brought his new gear to this first event of the season:
– a set of his new NEIL PRYDE EVOXII sails and
– his new JP-AUSTRALIA Slalom boards, including the all-new HydroFoil Slalom
So, this also was a important test whether the material proves itself in competition.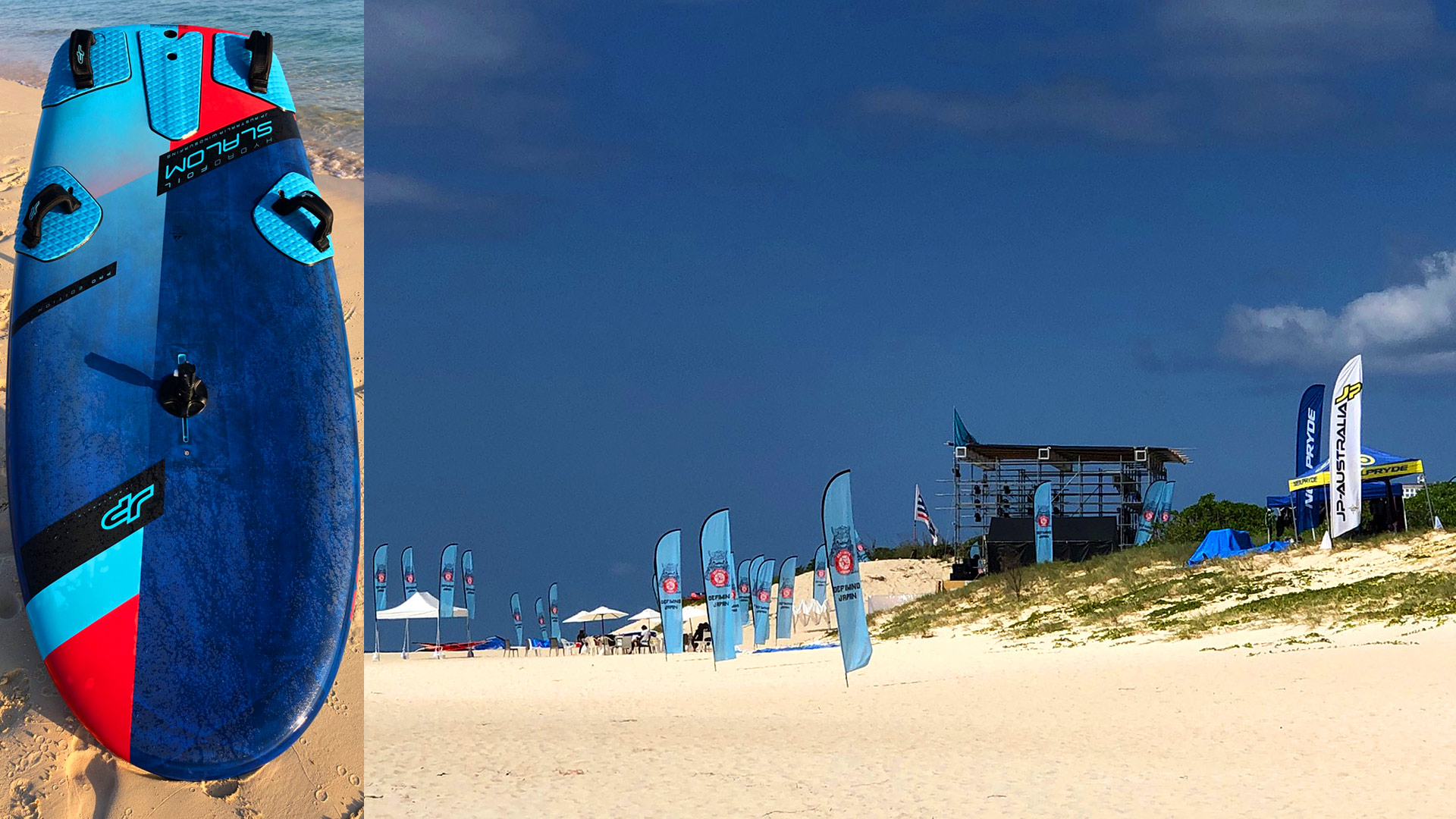 In varying conditions, the riders sailed every day and mostly in quite challenging and choppy conditions. Antoine could make most of these difficult environments and clearly dominated every race on all 3 days! "A2" was winning with healthy margins – no matter if it was a normal slalom or a foil heat.
Also in the very last race of the final day FRA-192 also was leading but then hit an obstacle in the water which killed his fin.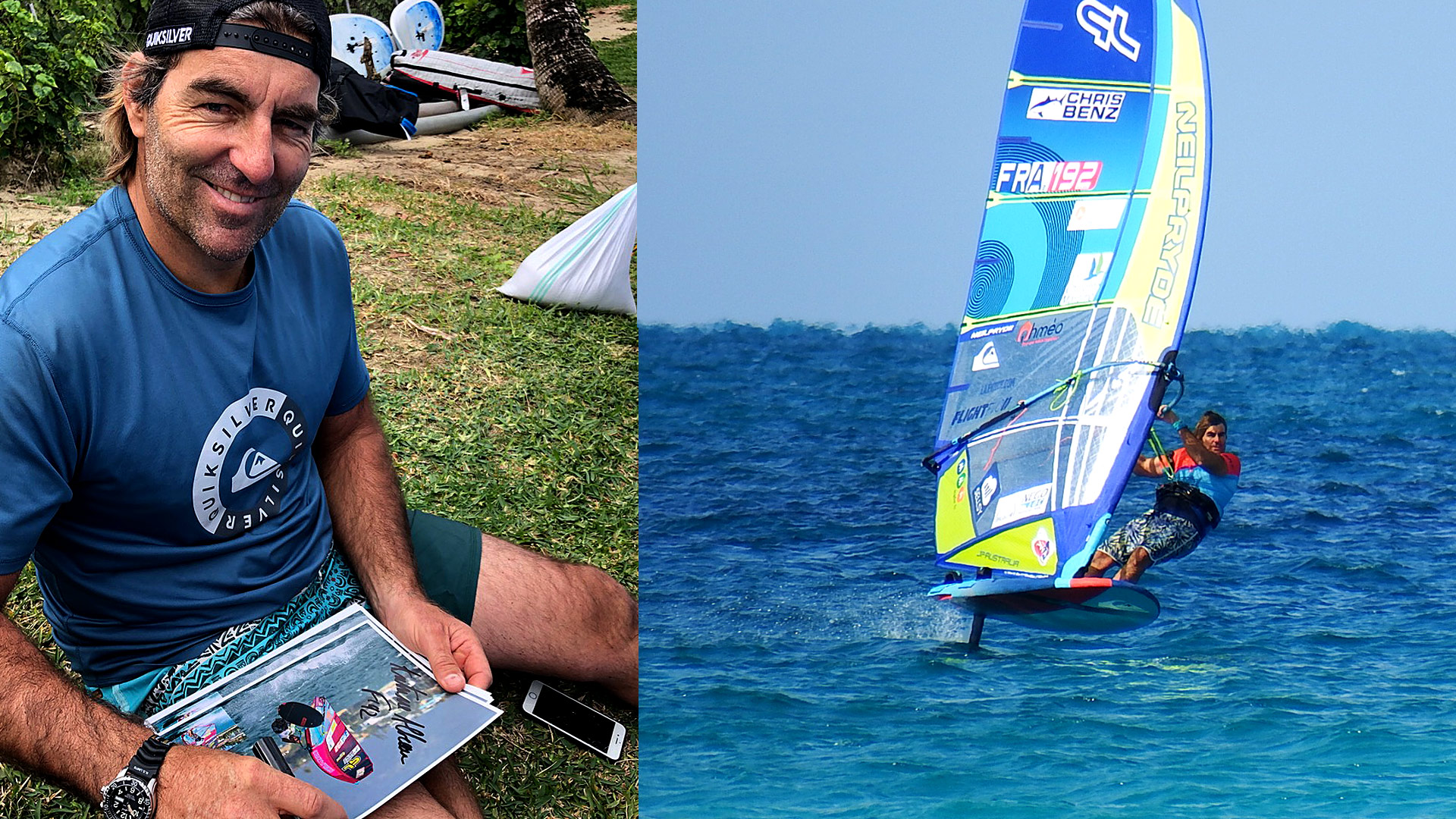 Antoine Albeau FRA-192 reports:
"The event was super nice. I was really fast with the new slalom board!
And the new HydroFoil Slalom is great because it is not as wide in the tail as the board from last year, so, it allows you to easily stay in the back foot strap on reach all the time and the new shape flow from deck to rail is also super comfortable."
"We did 5 races and I was leading all the races. I won 4 – in the last one I was in the lead but I broke the fin.
The first race was the only one on the foil and we had to go around an island. After 50km going downwind and upwind I cross the finishing line in 1hour 15min. The second guy arrived 5 min after me…"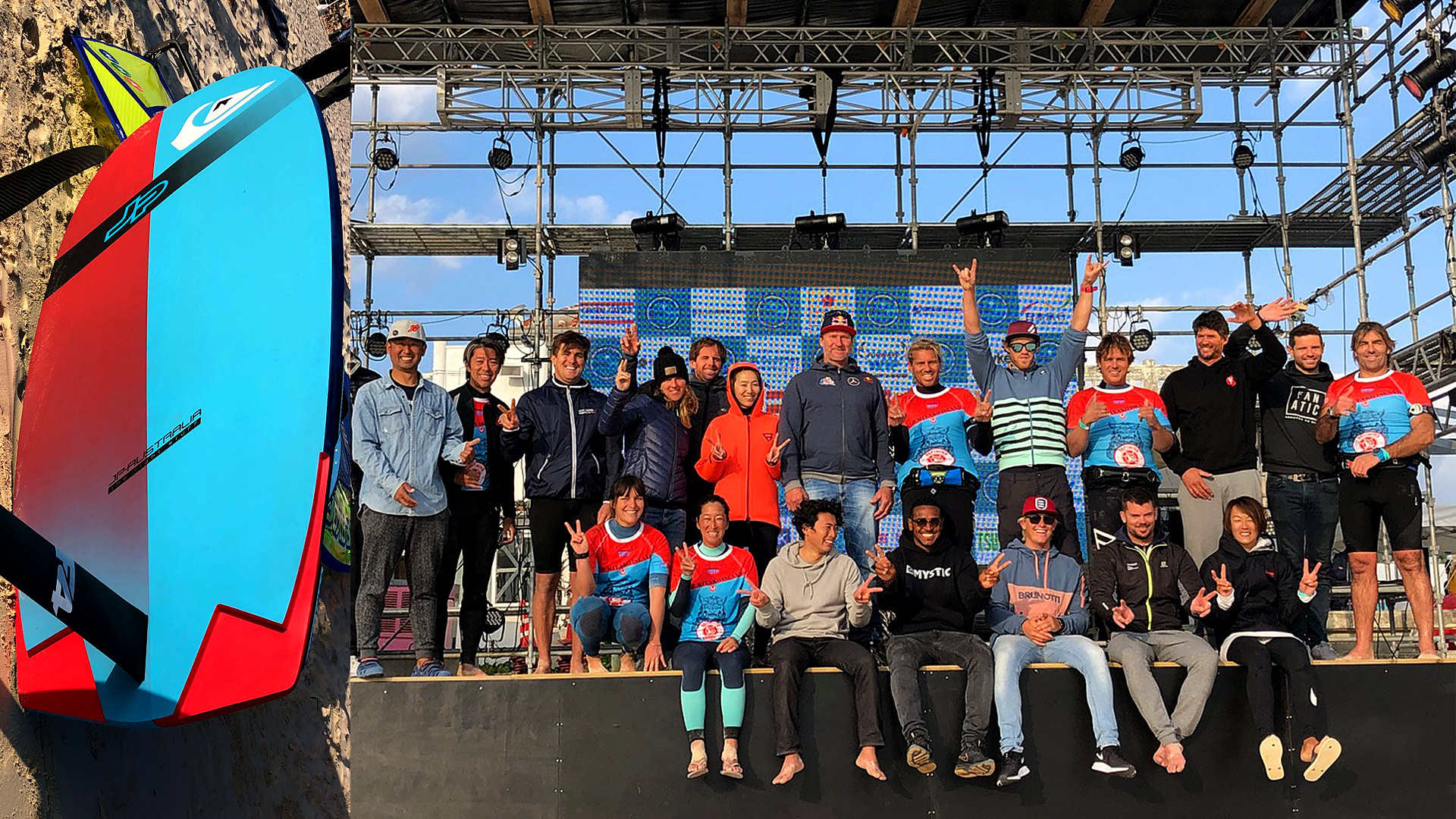 Congratulations to Antoine Albeau for another outstanding performance, for taking the event victory in style and for absolutely ruling:
The undisputed king of Slalom at the Defi Wind Japan !