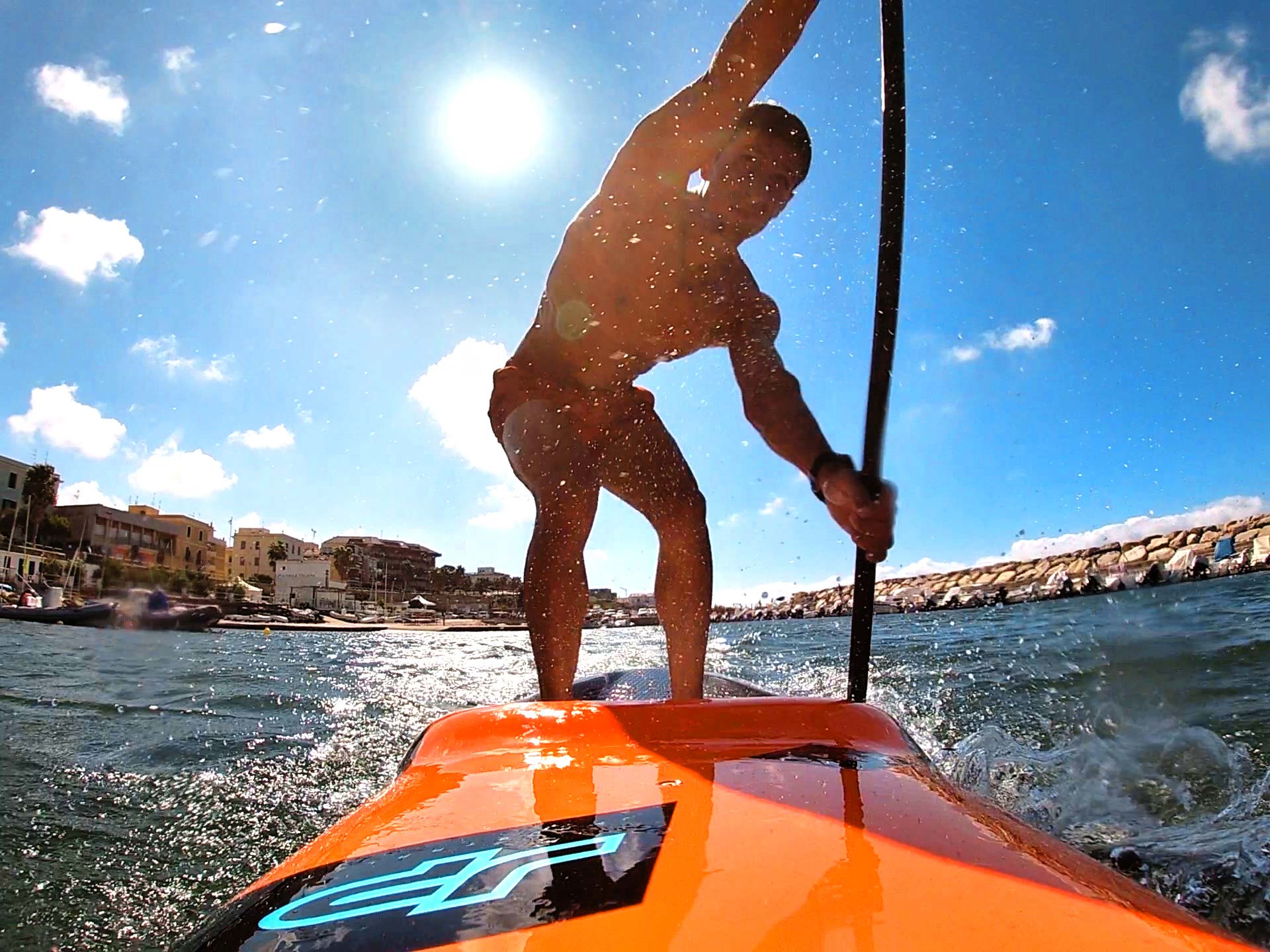 Incredible sprint paddle speed from Tommaso Pampinella.
Tommaso reports:
"When I received the invitation from the APP World Tour I was instantly motivated and curious to test my limits. It was an all-new experience, because it was a new format. I knew that I should find a different, more efficient stroke for this kind of "race" and try various of my JP equipment. I had to find the perfect balance between the equipment, the stroke technique and the physical form.
After two month of testing, my perfect combination was the JP 2020 Flatwater Race 14×23 board and a 99 paddle. At first, I used the standard JP Carbon Pro 90 and it was good.
But I thought that with an even bigger blade I could go a little bit faster and so I tried with my old NP 99 paddle.
About the board: the new Flatwater Race board is INSANE! It was so easy to accelerate always more and more… I think that after these four years that I am in the JP team and I tested almost all the board and these new ones are the fastest I ever tried! Can't wait to ride the new 2021 boards."