Allwater GT
DER ALLROUND GRAND TOURER
Mit der Entwicklung der Allwater-Raceboards kam die Idee für die GT-Linie. Diese sportlichen Touringboards überzeugen durch Kippstabilität und schnelles und einfaches Paddeln. Die wichtigsten Merkmale dieser magischen Shapes sind das hohe Volumen in der Nose und im Heckbereich - für viel Lift und Kippstabilität, sowie das Square Tail und das konkave Unterwasserschiff für eine maximal effektive Wasserlinie und schnellen Wasserabriss. Die Boards funktionieren hervorragend bei viel Chop und Swell, bei Downwindern und auf flachem Wasser - ein wahrer Allwater-Shape.
Mit den Bungee Bänder kannst du alle deine Wertgegenstände befestigen und auf deinen Ride mitnehmen. Die Allwater GTs kommt in der BIAX Technologie.


1.
Shape eines Race-Boards

SUP Boarder
"A stable board with lots of glide that would suit larger paddlers getting into paddling fast."
+ mehr
SUP International Mag
"We loved the fresh unique futuristic shape in this comfortable race/touring size. The JP 12'6 is stable enough to tour for most people, also fast enough to pass your mates on anything other than a true race board. Head turning looks with bump-friendly performance to match."
+ mehr
Der Allwater GT verleiht dir ein Touring und Racing Erlebnis wie kein anderes Board. Das Fahren ist so mühelos, dass es sich anfühlt, als würdest du einfach nur durchs Wasser gleiten.
Greta Marchegger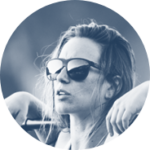 Der Allwater Gt ist der perfekte Kompromiss zwischen einem Race und einem Touring Board. Das Ergebnis ist ein schnelles und stabiles Board für alle Gewässer!
Tommaso Pampinella